17 Dec

TotalEnergies Raffinerie Mitteldeutschland (Leuna) uses Distran ATEX certified ultrasound camera to detect gas leaks
Ultrasound makes gas leaks visible
TotalEnergies Raffinerie Mitteldeutschland (Leuna) uses new technology from Switzerland to detect gas leaks
In the picture, Kay von Rauchhaupt has something of the diviner about him. Full of concentration, the plant engineer from the POX methane plant of the TotalEnergies refinery in Leuna watches the small screen of the distinctively shaped portable device in his hand. But he is not looking for water: he is on the lookout for potential gas leaks, inspecting connections, flanges, pumps and connecting points. A leak is visualized on the screen as a red signal color, and includes the quantity of gas escaping per hour.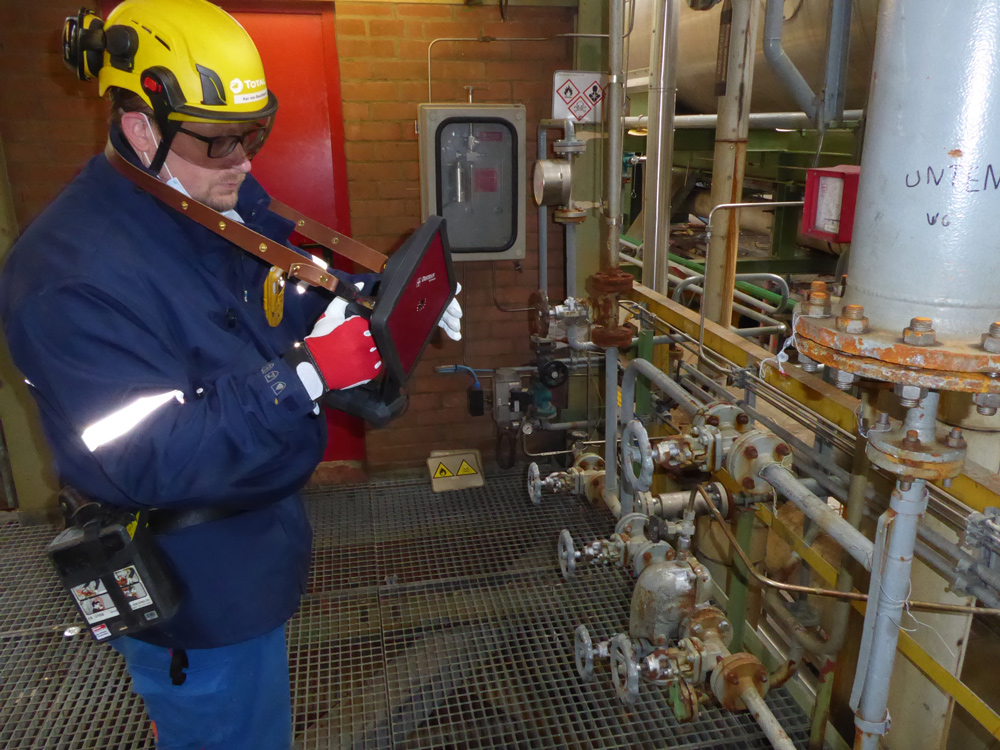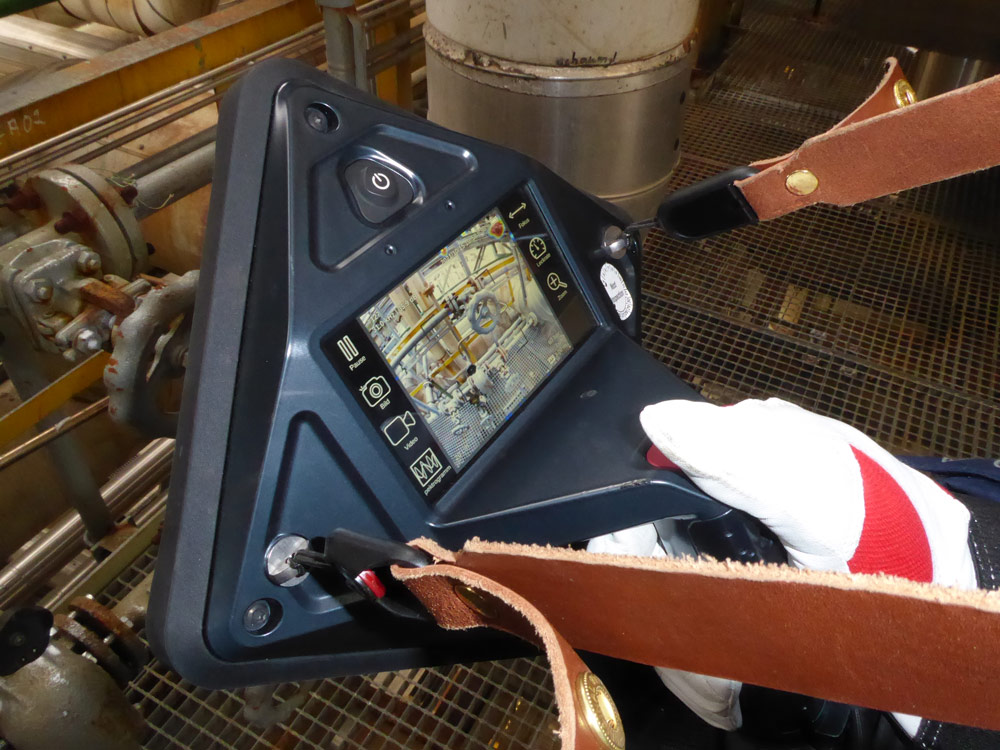 Pinpoint and quantify gas leaks
"We first encountered 'Ultra Pro X' from the Swiss company Distran at an industrial fair in 2019," the engineer recalls. The camera, which weighs only 1.5 kg, immediately convinced them, despite its price in the mid five figure range. Recently, TotalEnergies refinery has started to thoroughly test the measuring device, in its ATEX certified version, which is operated with a single hand. The easy-to-use instrument visualizes potential leaks of any gas type in real time, including CO2, helium, hydrocarbons and oxygen, enabling not only localization but also immediate and precise quantification of the leak rate in liters per hour.
And how does the device work? "As we know, gas leaks emit ultrasounds. The Acoustic Leak Imaging (ALI) technique used by the device detects these acoustic emissions." Each ultrasound camera consists of an array of 124 ultrasound microphones, which are mounted on a panel together with an optical camera.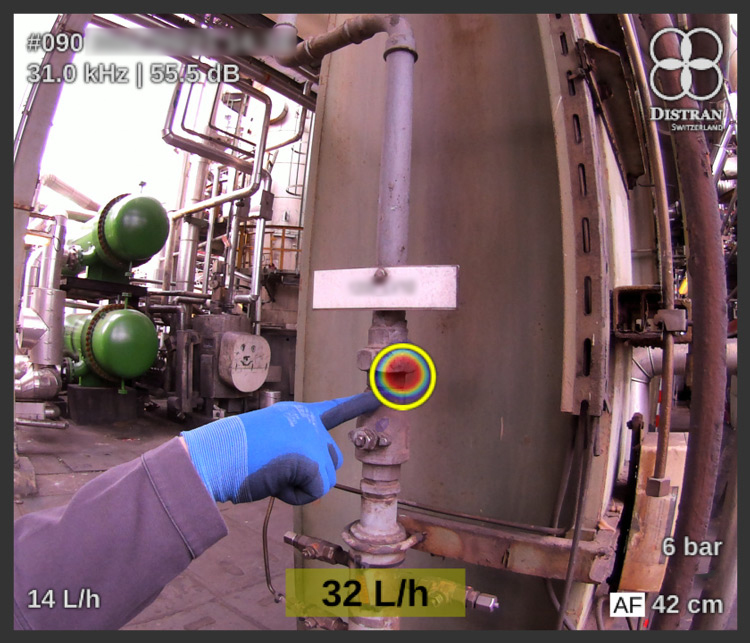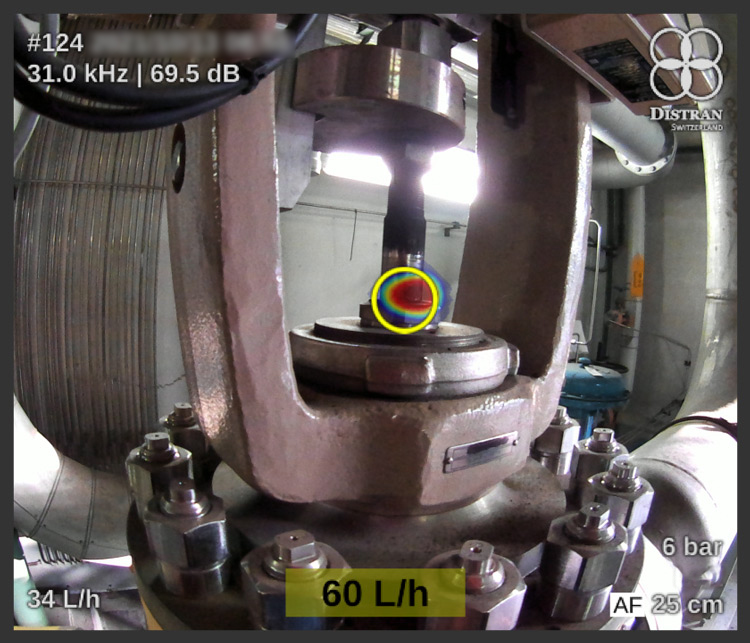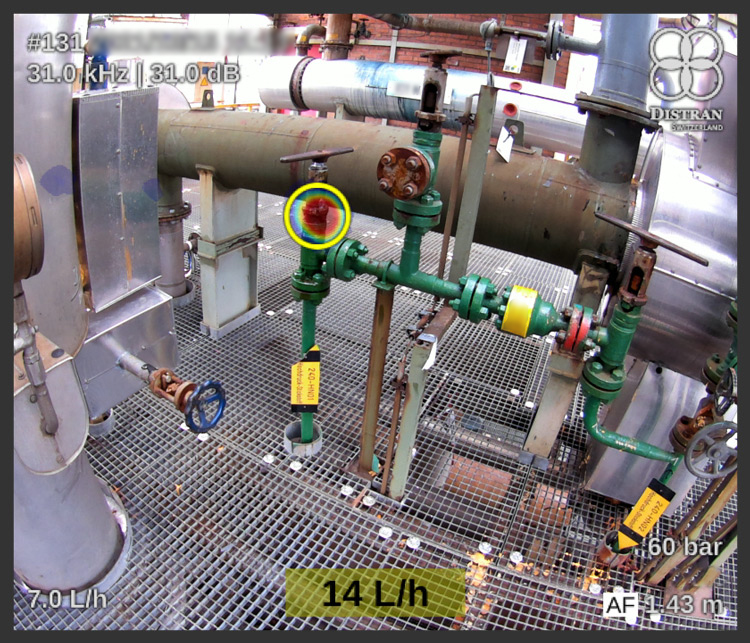 More efficient inspection workflows
"When an ultrasound wave hits this panel, it reaches each microphone at a different time," manufacturer Distran explains. These differences are used by the camera to locate the ultrasound source. The acoustic leak information is instantly superimposed on the image captured by the optical camera and visually displayed on the built-in screen, so that the user can literally see the leaks, even with low volumes and low pressures.
Strong winds and heavy rain, however, can affect the measurements. "This device makes our work highly efficient" Kay von Rauchhaupt highlights. Whether they want to pinpoint the location of a suspected leak or survey plant areas or pipe sections preventively: "We quickly obtain accurate results and can store and archive videos and images as well as create inspection reports." To determine whether leak rates increase or remain constant multiple measurements can be performed over time. In hazardous areas, the camera allows operators to perform measurements from a safe distance.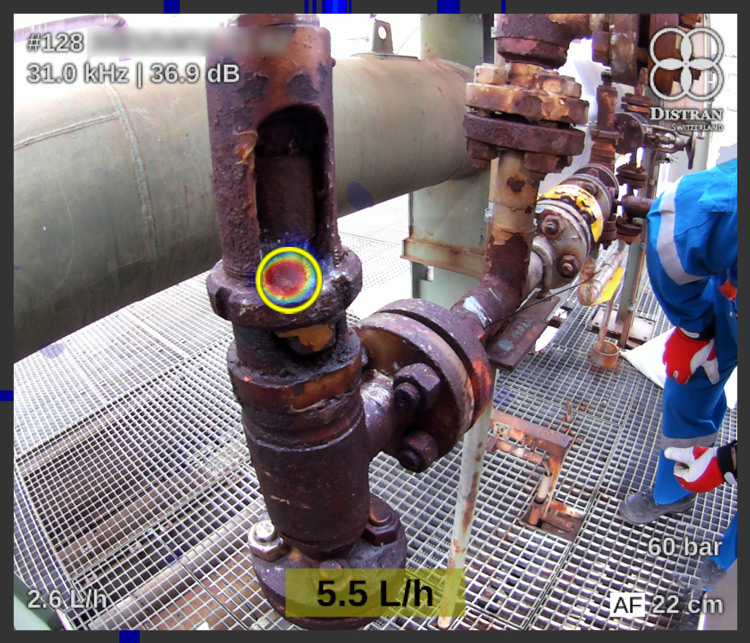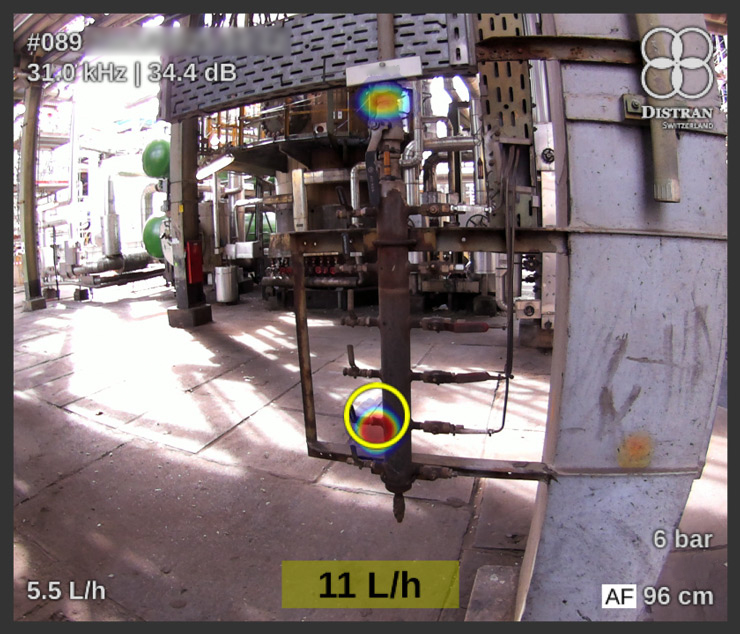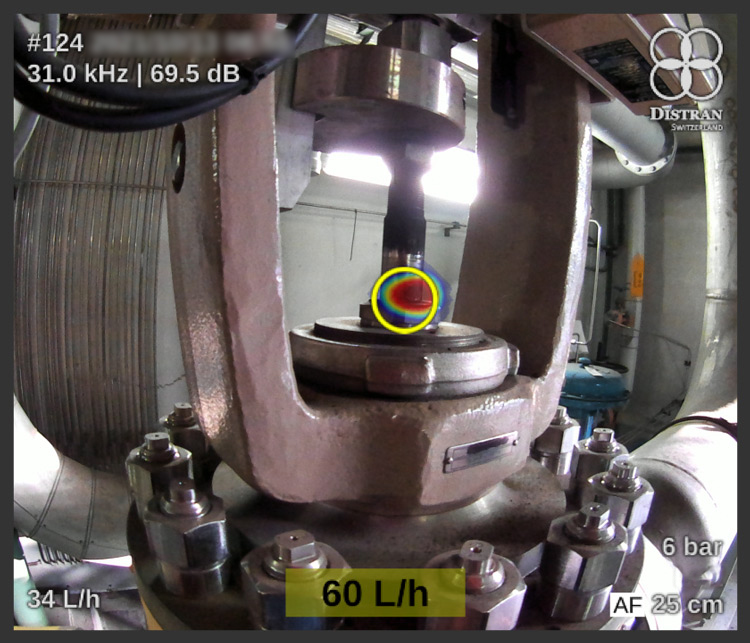 Distran, a spin-off from ETH Zurich
This technology is relatively new: Distran was founded in 2011 as a spin-off of the renowned Swiss Polytechnic School ETH based in Zurich and has since developed from a start-up into a solid young company. The first ultrasound camera was developed in 2013-2015 in collaboration with Alstom (later General Electric) to inspect power plants. Today, Distran's solutions are also used in the chemical industry and in refineries due to the various gas systems used there and the very high reliability and availability requirements of the plants. Late 2020, NASA selected Distran and sent an Ultra Pro camera to the International Space Station to search for vacuum leaks.
Pictures by courtesy of TotalEnergies Raffinerie Mitteldeutschland GmbH