Territory Manager Europe
in Zurich, Switzerland
About Distran
Who we are
Distran is a fast-growing, award winning, Swiss high technology company producing an extraordinary product: a sensor that literally sees the sounds. Our unique product is used by major global players in Oil and Gas, Chemical, Power and even Space Exploration to detect gas leaks before they become dangerous to either humans or the environment. With strong growth in 35+ countries, our company continues to expand thanks to our amazing people passionate about innovation, climate change and protecting the environment.
Due to strong growth in several territories and due to expansion in our customer base, we are looking for a colleague to join us as Territory Manager for Europe. Reporting to the Global Head of Sales, the role will own and will focus on establishing the strategy and implementing the plans and actions for key accounts and customers in assigned markets, and on building a small team of Sales Representatives for the territory.
The role can be based in our global offices in Switzerland, or in Germany, France or Netherlands.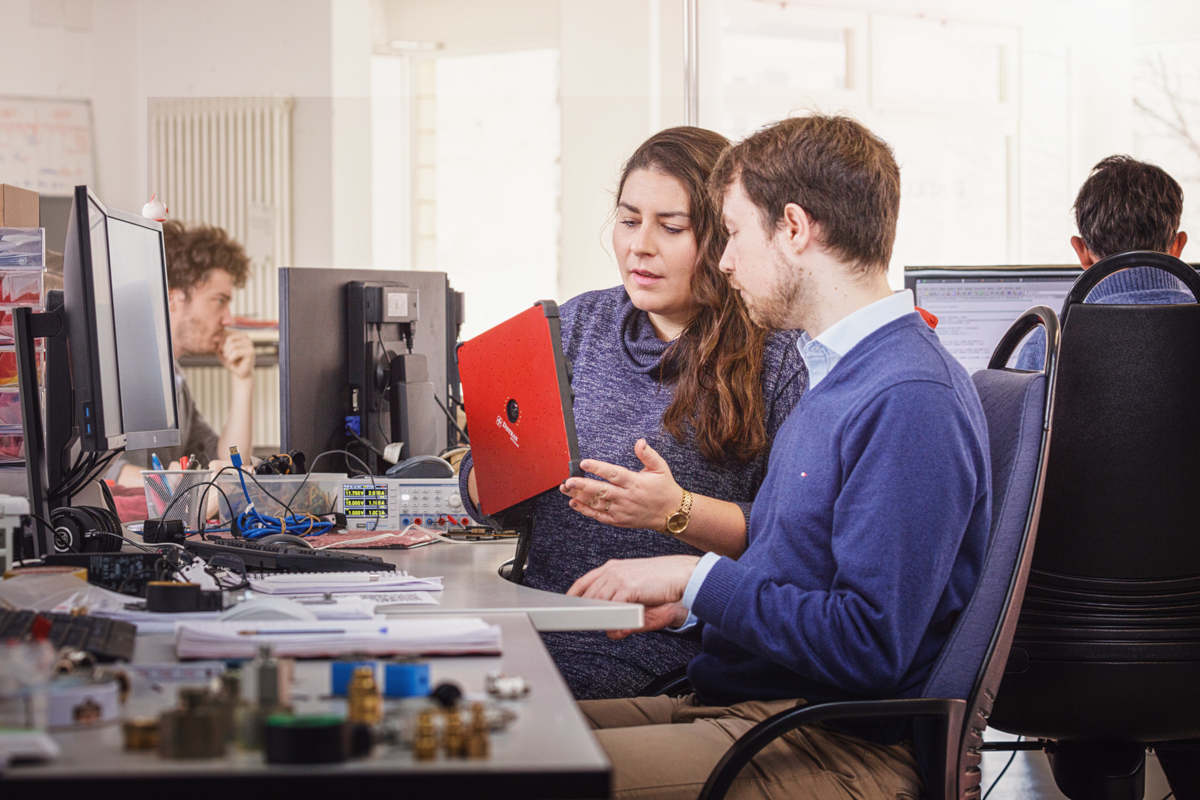 Responsibilities for the Territory Manager Europe job
About the role
Sales strategy development and implementation for major European markets (except for Switzerland, Germany and France) and with a focus on Oil and Gas industry in UK, BeNeLux, Nordics and Southern Europe. Co-ordinate sales in assigned territory and directly open, develop and retain relationships with key accounts.
Manage recruitment and performance of a dedicated Sales Representatives` team to visit and perform in-person presentations and on-site demos, help facilitate RFPs, and close accounts.
Evaluate opportunities for establishing a distribution network and evaluate opportunities with Distran management. Implement distributor agreements when required.
Develop industry presence in assigned territory: Evaluate, organize and attend conferences and exhibitions in the assigned area. Plan, organize and implement marketing actions, with the assistance of our global Marketing team (creations of white papers, journal publication, conferences attendance and speaker notes).
Keep up to date with competition in the sales area and prepare market analysis. Access and deploy internal market studies as well as external ones.
Create and maintain customer information in CRM tools, track and ensure sales process according defined sale pipelines
Preparation of customer offers and general sales administration.
Requirements for the Territory Manager Europe job
Your profile
Bsc or MSc Engineering degree (Technical / Instrumentation / Mechanical), or similar background. A further education in Sales and Marketing would be preferred.
Working experience in Oil & Gas preferably, exposure to Chemistry and/or Power Plants is also valued
At least 5 years experience in a similar position in an SMB , or start-up environment, selling of CAPEX equipment, Non Destructive Testing (NDT) or similar goods like measuring devices.
Passionate about developing yourself and others. Experience in managing a small sales team in an SMB or start-up.
Comfortable both working strategically and being hands-on with every day customer related activities
With your entrepreneurial mindset of getting the job done, you get satisfaction from solving customer problems and from making a change to how the industry works by promoting innovative technology and by further developing customer relationships through training and customer service.
You enjoy variety and you are comfortable with taking important decisions in a timely manner.
Experience in hiring, developing and working with channel partners in a similar industry.
Proven track records in Sales and Business Development in our target industries.
Experience in Key Account Management, ability to handle Key Accounts personally.
Language: fluent in English (verbal and writing), other European languages are a plus.
Good computer skills, familiarity with CRM platforms.
Willingness to travel 30% - 50% within Europe / assigned territory. Driving license is a must.
Work permit / legal right to work in one of the preferred locations for the role – Switzerland, Germany, France or Netherlands.
What we offer
Bringing a ground breaking product from a nice technology to a market best seller is a rewarding social and professional experience. This job is for you if you like to give meaning to your work and have a strong impact on a product and a company, on your professional growth and the growth of your team members. Besides a ccompetitive package, you will have the opportunity to grow with the company and also thanks to the supported offered in your role by highly experienced and established global teams in Sales, Marketing as well as in Customer Training and Support. Since the establishment of our offices our employees are also enjoying:
A flexible work environment with remote working days
Competitive compensation package
A central location in the heart of a vibrant neighborhood of Zürich
Engaging and weekly lunches with our small team, sponsored by us – we do like our food over here!
.
Want to join? Please submit your application here.
Note to agencies
Distran does not accept unsolicited resumes from any sources other than directly from a candidate. Distran will not pay a fee for any placement resulting from the receipt of an unsolicited offer, even in a situation where Distran employs the relevant candidate. Agencies must obtain advance written approval from Distran's Human Resources team to submit resumes, and then only in conjunction with a valid fully-executed agreement for service and in response to a specific job opening. Distran will not pay a fee to any Agency that does not have such agreement in place.
Offer added/modified on Dec. 12, 2022