Senior Vice President, Sales
in Zurich, Switzerland
About Distran
Who we are
Distran is a fast-growing, award winning, Swiss high technology company producing an extraordinary product: a sensor that literally sees the sounds. Our unique product is used by major global players in Oil and Gas, Chemical, Power and even Space Exploration to detect gas leaks before they become dangerous to either humans or the environment. With strong growth in 35+ countries, our company continues to expand thanks to our amazing people passionate about innovation, climate change and protecting the environment.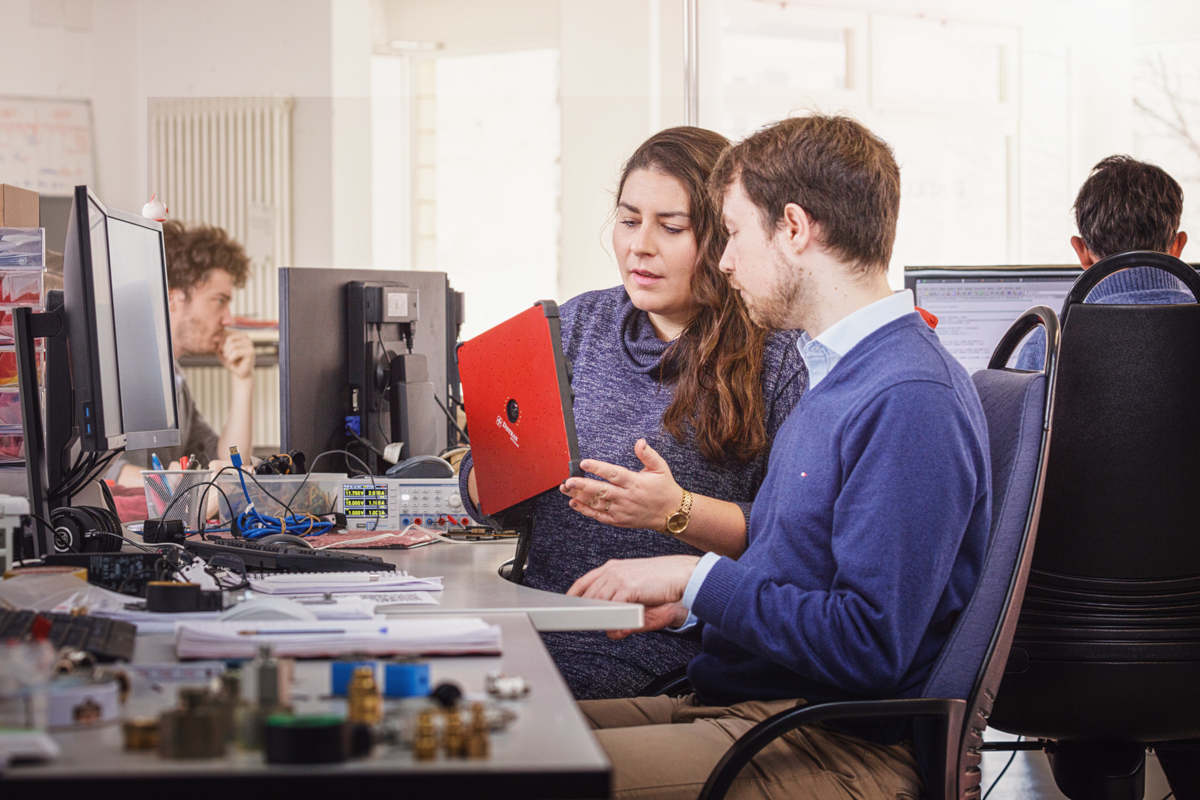 Responsibilities for the Senior Vice President, Sales job
About the role
The Global Head of Sales is key to ensuring that a growing number of global customers in target industries are benefiting from the capabilities of the Distran`s ultrasound camera. The role will continue to deliver sustainable growth in target industries by developing and ensuring alignment of sales plans globally to establish Distran as a leader in the industry and by continuing to attract and develop an engaged global sales team. The role can be based in our offices in Zurich, Switzerland or in France, Germany or Netherlands.
Work with the Distran leadership and Sales teams to develop and implement sales plans, go-to-market and sales methodology for Distran`s target industries and territories.
Develop an effective and engaged Sales team globally. Recruit, train and coach the direct Sales team.
Establish and track goals, targets and other performance metrics for individual sales representatives.
Monitor forecasts and align with regional and local country teams.
Oversee the engagement and management of both distributors globally.
Continue to co-ordinate aligned global sales activities for global key accounts.
Responsible for overseeing all aspects of the company's sales operations. Own the global CRM tool and ensure accurate insights and reporting for Distran board members.
Requirements for the Senior Vice President, Sales job
Your profile
Bsc / Msc degree in Engineering or Business Administration, with further studies in Sales and Marketing
At least 10 years of experience in sales, marketing or business development roles
Must be experienced in B2B selling of high value industrial or technical products (NDT instrumentation, machinery, hardware or software)
Experience in managing indirect sales channels / distributors is a must
Able to develop effective sales teams and to drive results
Organizational savvy, able to drive alignment, engagement and to ensure accountability
Strong planning and prioritization skills, driving alignment with organizational goals
High degree of cultural and interpersonal savvy
Experienced with CRM tools and MS Office suite
High fluency in English, spoken and written
Willing to travel extensively, approx. 60%-80%, located in the vicinity of an international airport
Legal right to work and travel in EU / EFTA countries
What we offer
Bringing a ground breaking innovative technology to a market best seller is a rewarding social and professional experience. This job is for you if you like to give meaning to your work and have a strong impact on a product, on a company and on your professional growth.
Want to join? Please submit your application here.
Note to agencies
Distran does not accept unsolicited resumes from any sources other than directly from a candidate. Distran will not pay a fee for any placement resulting from the receipt of an unsolicited offer, even in a situation where Distran employs the relevant candidate. Agencies must obtain advance written approval from Distran's Human Resources team to submit resumes, and then only in conjunction with a valid fully-executed agreement for service and in response to a specific job opening. Distran will not pay a fee to any Agency that does not have such agreement in place.
Offer added/modified on March 15, 2023