Software Engineer
in Zurich, Switzerland
About Distran
Who we are
Distran is a fast-growing, award winning, Swiss high technology start-up producing an extraordinary product: a sensor that literally sees the sounds. Our customers use them to detect gas leaks (which emit ultrasounds) before they become dangerous to either humans or the environment. It is not science fiction, it is already used by major industrial in 35+ countries. Our customers are mainly from the energy, chemicals and space exploration sectors.
Are you concerned about climate change and protecting the environment? Do you love cutting edge technology? Then join Distran, and become part of our global and international team of 30+ members to take a decisive step on this odyssey!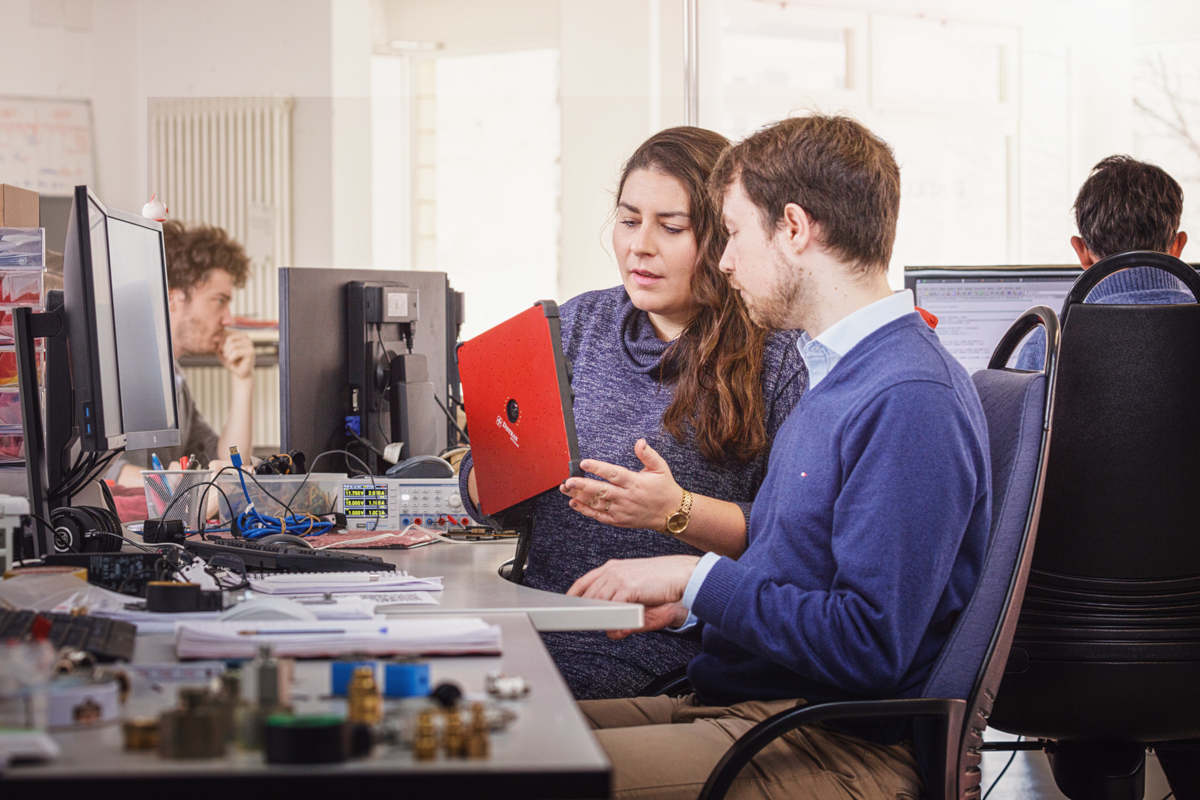 Responsibilities for the Software Engineer job
Responsibilities
The embedded software running on our Ultrasound cameras is at the core of Distran technology, with a strong focus on high performance and reliability. Together with the software team, you will help Distran building faster and more sophisticated devices, though simpler and more integrated for our users.
Develop on the core program running on the cameras: performance optimization on ARM, modern C++, Linux distributions
Convert signal processing prototypes into high performance production code
Ensure the high reliability of the product
Develop ad hoc systems needed for process optimisation, automated testing or business functionalities
Participate to the team effort in code review, testing, documentation and tasks organization
Requirements for the Software Engineer job
Your profile
One year or more experience in software development
Strong knowledge of modern C++
Good knowledge of Python
Strong knowledge of Linux as a development environment
Used to code reviews, version control, continuous integration
Fluent English (spoken and written)
Optional qualifications
Interest or experience in the design in user interfaces or graphic design
Exposure to Qt or GStreamer
Experience developing on ARM, Buildroot, Yocto
Experience developing for GPU, OpenCL, OpenGL, CUDA
What we offer
Bringing a groundbreaking product from a nice technology to a market best seller is a challenging yet rewarding social and professional experience. This job is for you if you like to give meaning to your work and have a strong impact on a product and on a company. Joining Distran, you will receive a competitive package composed of salary and phantom shares.
Want to join? Please submit your application here.
Offer added/modified on Oct. 13, 2022