Senior Electronic Engineer
in Zurich, Switzerland
About Distran
Who we are
Distran is a fast-growing, award-winning, Swiss high technology company producing an extraordinary product: a sensor that literally sees the sounds. Our unique product is used by major global players in Oil and Gas, Chemical, Power and even Space Exploration to detect gas leaks before they become dangerous to either humans or the environment. With strong growth in 35+ countries, our company continues to expand thanks to our amazing people passionate about innovation, climate change, and protecting the environment.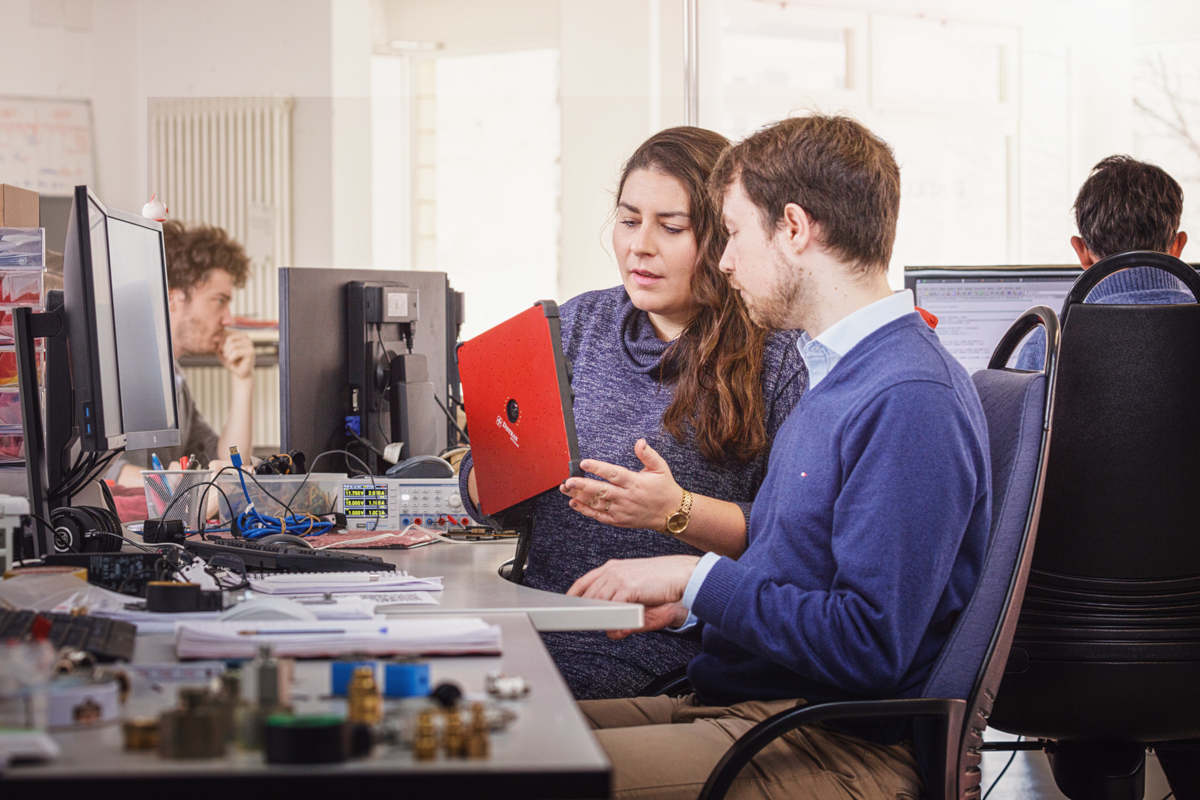 Responsibilities for the Senior Electronic Engineer job
About the role
In this role, you will be responsible for the continuous improvement of existing products and the design of new ones. Your role will involve defining requirements, identifying technical solutions, designing electronic boards, and overseeing the design process. Additionally, you will play a crucial role in addressing quality issues and identifying root causes. Our products are designed to operate in challenging conditions and within strongly regulated applications, while we are continuously seeking innovative solutions that prioritize robustness and simplicity in design.
Compose design concepts and system architecture for new products meeting ATEX intrinsic safety requirements.
Design and develop complex digital electronics based on high-level requirements.
Participate in the agile development process, organize your work and plan project timelines.
Coordinate the work of external suppliers or design partners on specific projects.
Prepare documentation for production, assembly, and quality control.
Organize product certifications (EMC, radio, ATEX) in collaboration with the Quality Management team.
Participate in root cause analyses on existing products and in proposing corresponding improvements.
Requirements for the Senior Electronic Engineer job
Your profile
BSc or MSc in Electrical Engineering or comparable field
At least 4 years of professional experience as an electronic's engineer
Mastering Altium Designer
Experience in designing electronics for new products, from inception to launch
Experience with high-frequency signals (MIPI, LVDS, Ethernet, etc.)
Interest in teamwork and growing a team
Experience with the SIL or ATEX norms is a plus
What we offer
Bringing groundbreaking innovative technology to a market best-seller is a rewarding social and professional experience. This job is for you if you like to give meaning to your work and have a strong impact on a product, on a company and on your professional growth. Besides a competitive salary package, since the establishment of our offices, our employees in Zurich have been enjoying working in a multicultural and central location in the heart of a vibrant neighborhood of Zürich, as well as engaging weekly events sponsored by us.
Want to join? Please submit your application here.
Note to agencies
Distran does not accept unsolicited resumes from any sources other than directly from a candidate. Distran will not pay a fee for any placement resulting from the receipt of an unsolicited offer, even in a situation where Distran employs the relevant candidate. Agencies must obtain advance written approval from Distran's Human Resources team to submit resumes, and then only in conjunction with a valid fully-executed agreement for service and in response to a specific job opening. Distran will not pay a fee to any Agency that does not have such agreement in place.
Offer added/modified on Oct. 3, 2023