Sales Manager Germany
in Germany
About Distran
Who we are
Distran is a small, fast growing Swiss high technology start-up producing an extraordinary high-end product: a device to see the sounds from gas leaks (which emit ultrasounds) before they get dangerous to humans or the environment. It is not science fiction; it is already used by industrial in 35+ countries.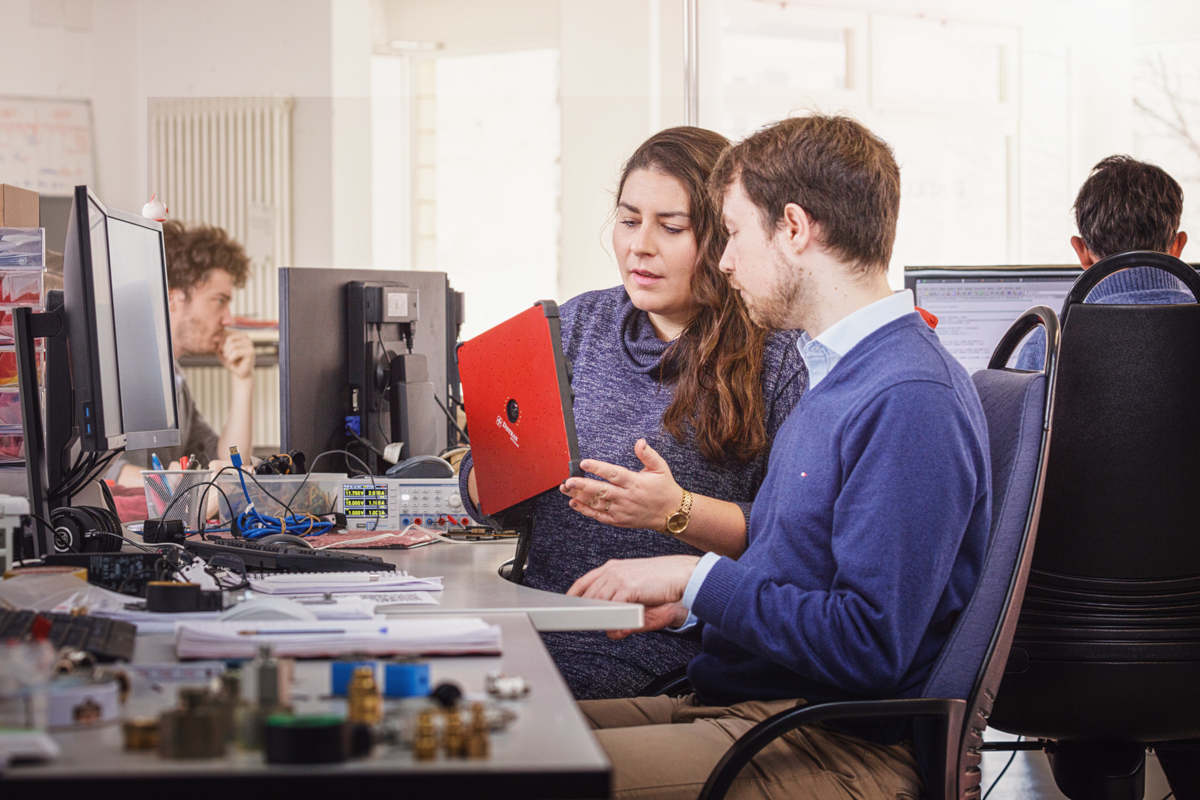 Responsibilities for the Sales Manager Germany job
Responsibilities
To support our expansion, we are looking for a Sales Manager for Germany and a talent like you to fuel our ambitions and to grow further.
Open, develop and retain relationships with clients in the industry, in particular chemistry, oil and gas, power generation.
Be in charge of a wide range of tasks among the complete sales process including after sales
Actively acquire new customers, perform on-site demos, build relationships on all levels
Provide product trainings to customers
Detect, organize and join relevant fairs, conferences and sales events
Represent Distran at all relevant events to introduce us and our products
Collaborate and report to the Country Manager Germany
Plan, organize and implement marketing actions together with the Country Manager
Collaborate with a multi-functional team based in the Swiss headquarter of online sales experts to tackle all digital acquisition tools and marketing experts to create winning sales supports
Requirements for the Sales Manager Germany job
Requirements
Highly autonomous, you are entrepreneur minded and tackle all topics: account management, sales process management, admin tasks, etc.
At least 5 years of experience in a similar position in a SME, selling of capital, non-destructive testing or similar goods
Technical or Chemistry background with further education and experience in Sales & Marketing
Working experience in chemical, petrochemical, oil & gas or energy industry
Proven track records in Sales, Business Development and Account management
Excellent communicator (both verbal and written) on different client levels, networker, relationship builder
Ability to work in a fast-paced and dynamic environment
Good computer skills, familiarity with CRM software is a plus
Native German speaker, good in English (verbal and writing)
Located in Germany, Home-Office
Willingness to travel on business (60%)
Driving license
What we offer
Bringing a groundbreaking product from a high end technology to a market best seller is a challenging yet rewarding social and professional experience. This outstanding job opportunity is for you if you like to give meaning to your work and have a strong impact on the success of a product and company.

We look forward to your detailed application stating your salary expectations and your availability online
Want to join? Please submit your application here.
Offer added/modified on Dec. 22, 2021