Sales Export Administrative Assistant (80% - 100%)
in Zurich, Switzerland
About Distran
Who we are
Distran is a fast-growing, award winning, Swiss high technology company producing an extraordinary product: a sensor that literally sees the sounds. Our unique product is used by major global players in Oil and Gas, Chemical, Power and even Space Exploration to detect gas leaks before they become dangerous to either humans or the environment. With strong growth in 35+ countries, our company continues to expand thanks to our amazing people passionate about innovation, climate change and protecting the environment.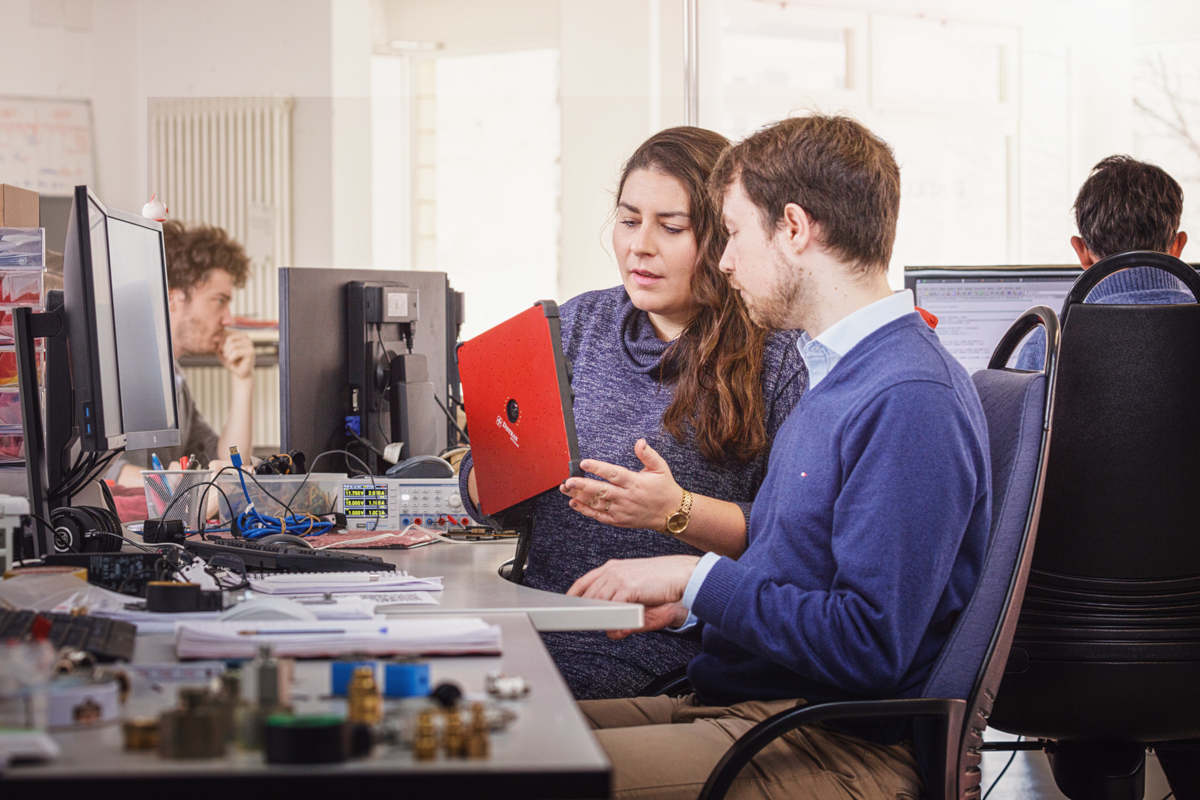 Responsibilities for the Sales Export Administrative Assistant (80% - 100%) job
About the role
Due to strong growth in our customer base, we are looking for a colleague to join us as Sales / Export Administrative Assistant. In this role you will ensure that our customers, industry engineers and specialists concerned with detecting gas leaks, are receiving the ultrasound cameras in due time and in top condition.
This is an on-site role, no home office is possible due to the nature of the role.
In this role, you will:
Review, record and confirm the sales orders
Organize, coordinate and track the worldwide delivery of the cameras, including the preparation of the cameras for delivery and preparation of shipping documents
Maintain accurate sales order, shipping and customer relationship management data
Support our Sales team through the whole sales process (supplier registration, travel planning, etc.) and other departments with administrative requests
Requirements for the Sales Export Administrative Assistant (80% - 100%) job
Your profile
Experience in Sales administration and working with imports and exports is a plus
Your clear strengths are task and time management organization
You can work independently and take charge of the delivery of the cameras. You have an eye for detail and you can ensure the accuracy of documentation and the right quality standard in the preparation of the cameras` deliveries
You feel at ease contacting and speaking with customers to ensure a good customer experience and flawless delivery process
You are culturally aware and enjoy working with a highly diverse team
You have good computer skills and good knowledge of MS Office suite
You are fluent in English, German would be a plus
What we offer
Bringing a ground breaking product from a nice technology to a market best seller is a rewarding social and professional experience. This job is for you if you like to give meaning to your work and have a strong impact on a product, on a company and on your professional growth.
Since the establishment of our offices, our employees in Zurich have been enjoying working in a central location in the heart of a vibrant neighborhood of Zürich as well as engaging weekly events,sponsored by us.
Want to join? Please submit your application here.
Note to agencies
Distran does not accept unsolicited resumes from any sources other than directly from a candidate. Distran will not pay a fee for any placement resulting from the receipt of an unsolicited offer, even in a situation where Distran employs the relevant candidate. Agencies must obtain advance written approval from Distran's Human Resources team to submit resumes, and then only in conjunction with a valid fully-executed agreement for service and in response to a specific job opening. Distran will not pay a fee to any Agency that does not have such agreement in place.
Offer added/modified on Feb. 22, 2023