R&D Signal Processing Engineer
in Zurich, Switzerland
About Distran
Who we are
We are a growing team of 18 people developing an extraordinary product: a device able to see the sounds. What for? To see gas leaks (which emit ultrasounds) before they get dangerous to the humans or to the environment. It is not science fiction, it is already used by major industrial companies in more than 20 countries!
Do you feel concerned about climate change and the protection of the environment? Do you love high technology? Join us to make a decisive step in this odyssey!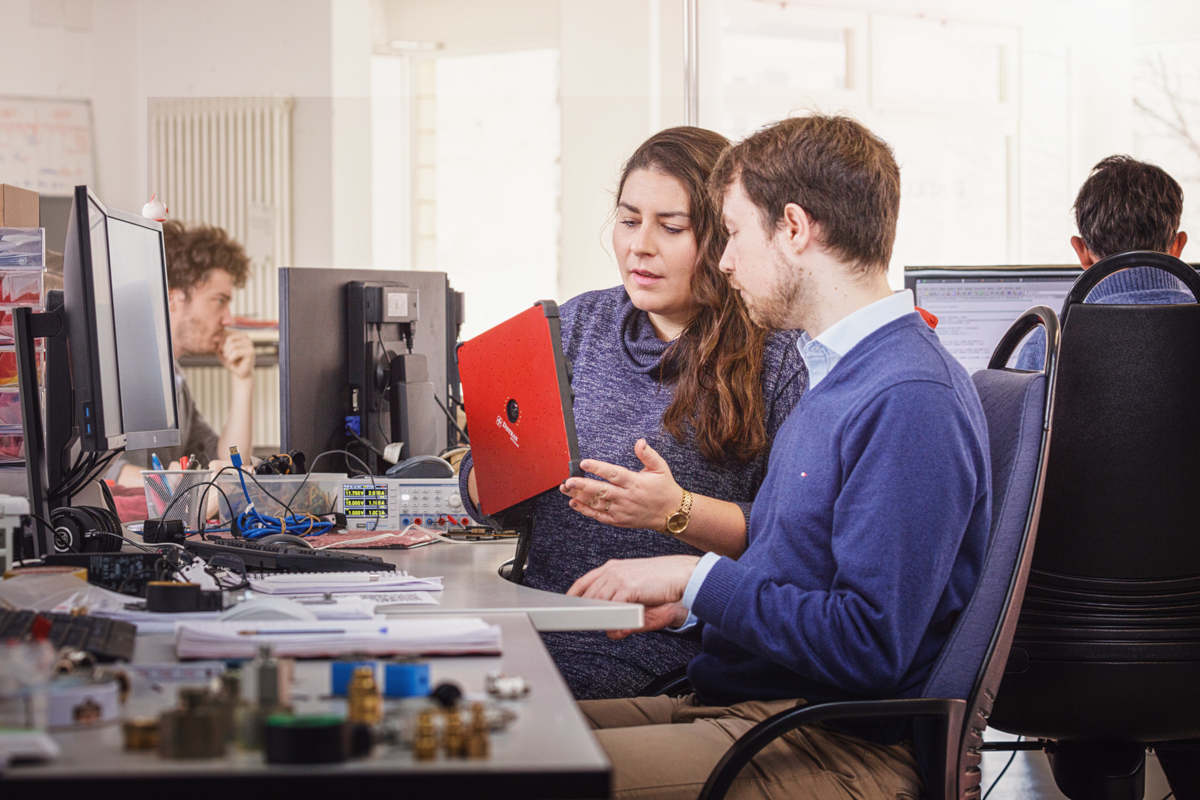 Responsibilities for the R&D Signal Processing Engineer job
Responsibilities
Distran invented the world first ultrasonic camera. Be among the first to develop algorithms in this new field! We are looking to grow our signal processing team to deliver novel algorithms that will enable the acoustic camera to be more powerful and easier to use. Our algorithms are the key to enable easier and safer inspections with our camera. The work is thus divided in signal processing (it can be with pen and paper, computer simulations), experimenting (with gases, high-voltage elements, industrial tools such as pumps), and implementing (mostly in Python, possibly in MATLAB).
Design novel acoustic processing algorithms, multi and mono channels
Implement and test algorithms
Elaborate new physical models
Document and be involved in the writing of patents
Requirements for the R&D Signal Processing Engineer job
Requirements
At least 3 years of experience in acoustic array processing or related imaging technology (radar, SAR...)
Msc in computer science, applied mathematics or related
Excellent level in math (algebra and analysis)
Excellent communication and writing skills in English
Very good knowledge of Python/numpy/scipy, scikit-learn
Knowledge in Machine Learning applied to signal processing is a plus
Plus
Knowledge in computer architecture, performance optimization
Good knowledge of Linux operating systems
What we offer
Bringing a groundbreaking product from a nice technology to a market best seller is a challenging yet rewarding social and professional experience. This job is for you if you like to give meaning to your work and have a strong impact on a product and on a company. Joining Distran, you will receive a competitive package composed of salary and phantom shares.
Want to join? Please submit your application here.
Offer added/modified on May 28, 2021