Production & Supply Chain Manager
in Zurich, Switzerland
About Distran
Who we are
Distran is a fast-growing, award winning, Swiss high technology start-up producing an extraordinary product: a sensor that literally sees the sounds. Our customers use them to detect gas leaks (which emit ultrasounds) before they become dangerous to either humans or the environment. It is not science fiction, it is already used by major industrial in 35+ countries. Our customers are mainly from the energy, chemicals and space exploration sectors.
Are you concerned about climate change and protecting the environment? Do you love cutting edge technology? Then join Distran, and become part of our global and international team of 30+ members to take a decisive step on this odyssey!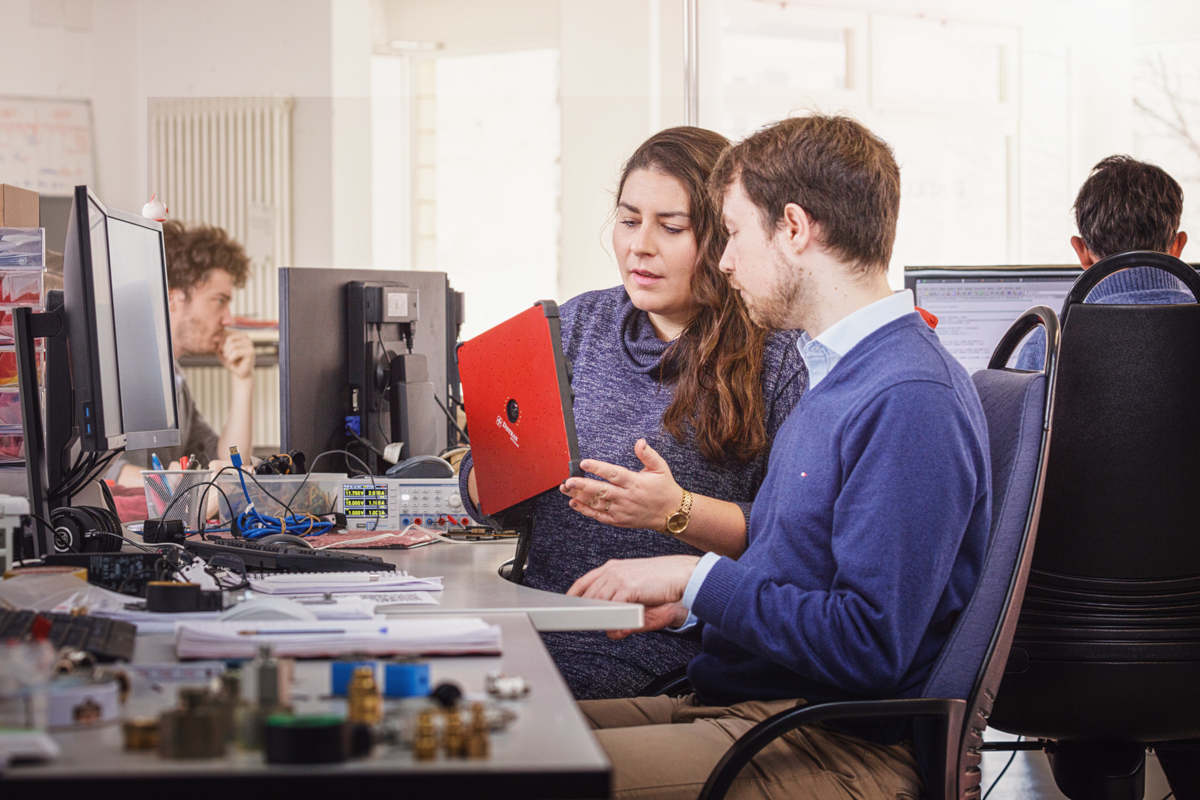 Responsibilities for the Production & Supply Chain Manager job
Responsibilities
In charge of the supply chain and production, you will be a key contributor to spreading the technology, scaling up the production to fulfill the demand. Your technical background will allow you to master all aspects of the production and take manufacturing strategic decisions. You will oversee the assembly team, improve processes, manage suppliers and strategic purchases, and work together with Quality.
Manage a small in-house precision assembly team
Manage existing suppliers. Find and evaluate new ones. Negotiate contracts
Plan production according to sales forecast
Ensure the stable supply of components
Liaise with Quality to align on production, Quality Management System and performance
Manage the ERP system and keep it updated
Contribute to obtaining and maintaining the required certifications: CE, UL, ISO 9001, ATEX, IECEx
Contribute to production strategy: what to outsource, what to keep in house
Requirements for the Production & Supply Chain Manager job
Your profile
Past experience in a managerial position in production or supply chain, in an SMB manufacturing electronic products.
Proven skills in contract negotiation with suppliers
Used to working with certification labs such as CE and UL. Past experience in ISO 9001 is a plus
Willing to travel occasionally to suppliers locations
Proficient in English, German is a plus
Background in electrical engineering, mechanical engineering, industrial design, or related
Optional qualifications
Experience in setting up the supply chain of a new product, and outsourcing assembly
Experience with industrial norms, such as ATEX, IECEx, SIL
Experience in a hardware startup
What we offer
Bringing a groundbreaking product from a nice technology to a market best seller is a challenging yet rewarding social and professional experience. This job is for you if you like to give meaning to your work and have a strong impact on a product and on a company. Joining Distran, you will receive a competitive package composed of salary and phantom shares.
Want to join? Please submit your application here.
Offer added/modified on Oct. 13, 2022