Product Manager
in Zurich, Switzerland
About Distran
Who we are
Distran is a fast-growing, award winning, Swiss high technology start-up producing an extraordinary product: a sensor that literally sees the sounds. Our customers use them to detect gas leaks (which emit ultrasounds) before they become dangerous to either humans or the environment. It is not science fiction, it is already used by major industrial in 35+ countries. Our customers are mainly from the energy, chemicals and space exploration sectors.
Are you concerned about climate change and protecting the environment? Do you love cutting edge technology? Then join Distran, and become part of our global and international team of 30+ members to take a decisive step on this odyssey!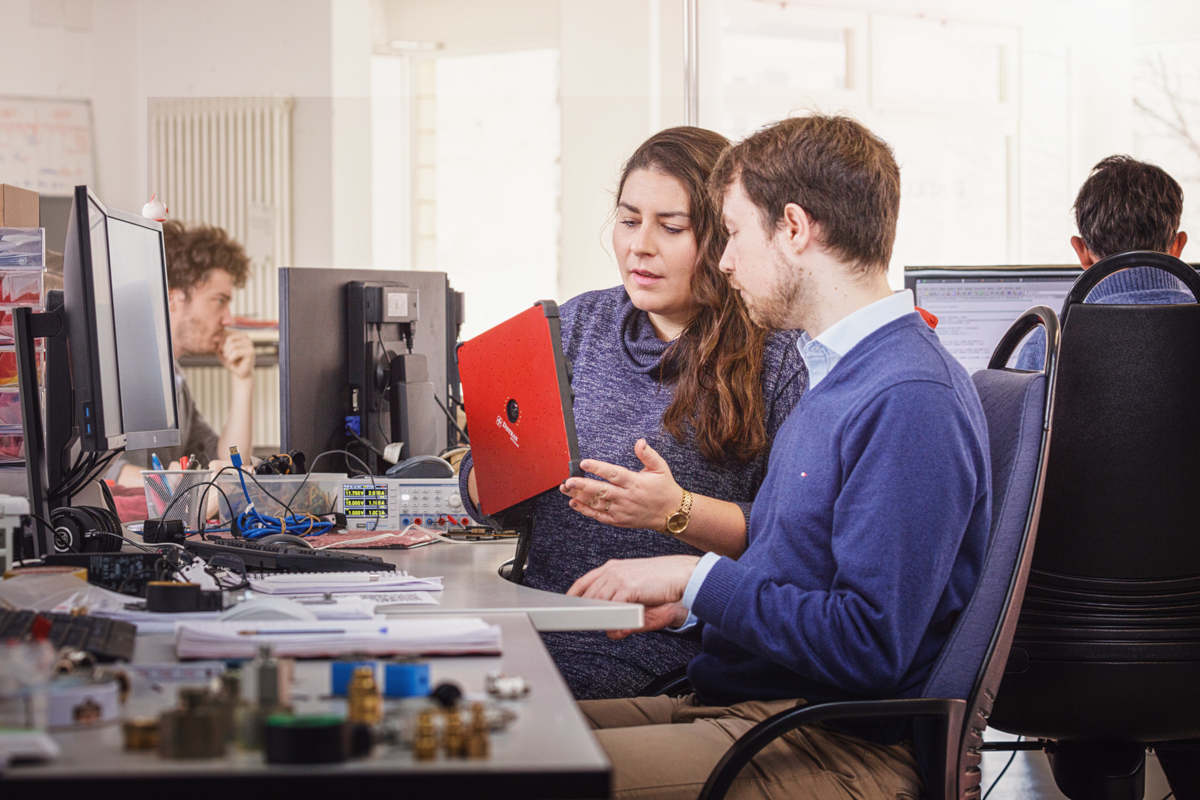 Responsibilities for the Product Manager job
Responsibilities
As the Product Manager for Distran, your responsibilities will include (but will not be limited to):
Be accountable for the development of a new product from inception to launch, and then for continuous improvement and potential new variations and products
Act as an interface between Marketing, Sales, R&D, Production and other relevant departments to coordinate product development
Build a roadmap and track progress on new product developments
Coordinates design activities between internal and external teams
Find and qualify specialized suppliers for design and engineering
Analyze competitors technical solution and industry trends, discuss with selected customers
Requirements for the Product Manager job
Requirements
Experience in electrical engineering or mechanical engineering.
Minimum of 4 years of Product Management experience for a high value added electronic product
Brought one or several product(s) to market, from inception to launch. Ideally B2B industrial equipment, for the Chemicals, Oil & Gas or Power industries
You have proven experience in cross-checking technical specifications and feasibility when developing a new product (electronics, housing, assembly)
Experience in outsourcing work to design companies
Strong project management/organizational skill: you have a constant focus on the project, on timeline planning, and you lead discussions with internal R&D team and external designers
Strong interest for Industrial applications and HSE matters
Able to talk at all levels in an organization (internal and external)
Self-starter, vision driven, result oriented
Language: fluent in English (verbal and writing)
Good computer skills
Residency in Greater Zurich
What we offer
Bringing a groundbreaking product from a nice technology to a market best seller is a challenging yet rewarding social and professional experience. This job is for you if you like to give meaning to your work and have a strong impact on a product and on a company. Joining Distran, you will receive a competitive package composed of salary and phantom shares.
Want to join? Please submit your application here.
Offer added/modified on April 14, 2022