Office and Executive Assistant (80-100%)
in Zurich, Switzerland
About Distran
Who we are
Distran is a fast-growing, award winning, Swiss high technology start-up producing an extraordinary product: a sensor that literally sees the sounds. Our customers use them to detect gas leaks (which emit ultrasounds) before they become dangerous to either humans or the environment. It is not science fiction, it is already used by major industrial in 35+ countries. Our customers are mainly from the energy, chemicals and space exploration sectors.
Are you concerned about climate change and protecting the environment? Do you love cutting edge technology? Then join Distran, and become part of our global and international team of 30+ members to take a decisive step on this odyssey!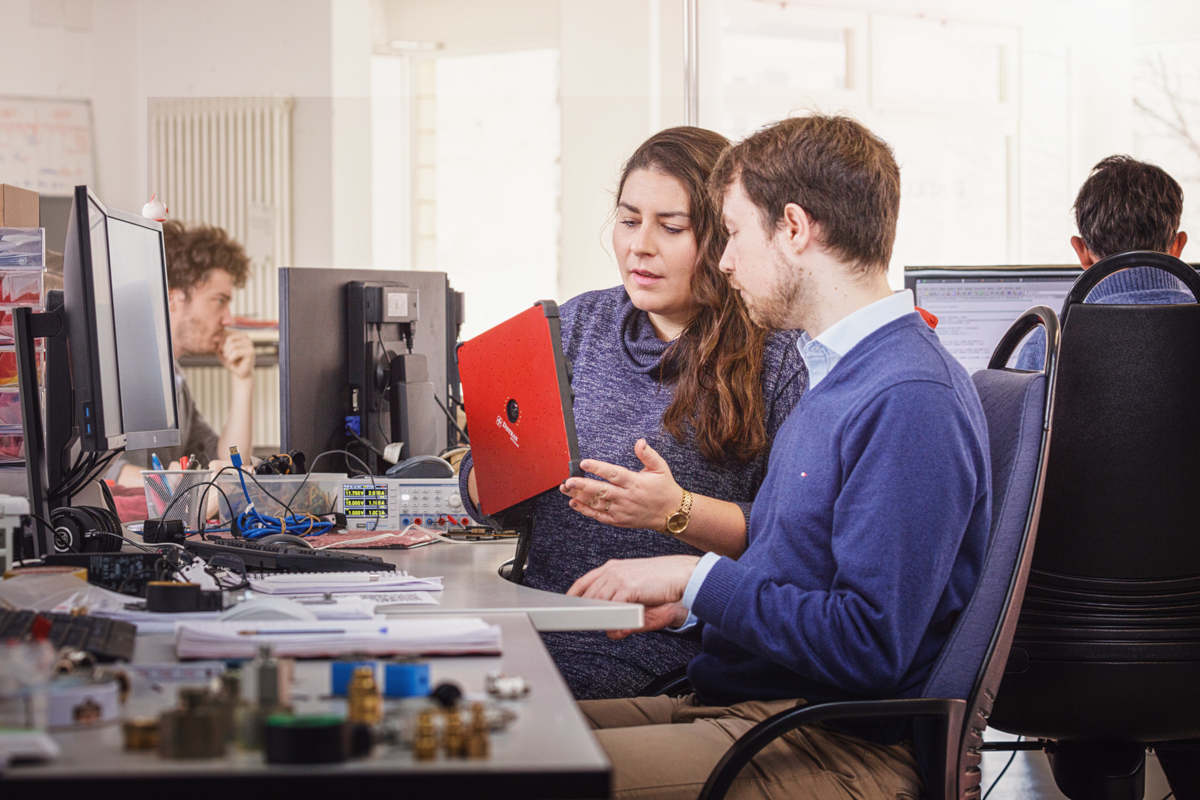 Responsibilities for the Office and Executive Assistant (80-100%) job
Responsibilities
As an Executive Assistant (50%)
Manage the schedule of the CEO and CTO
Organize and prepare for meetings, including gathering documents, attending to logistics of meetings and taking minutes
Answer and respond to phone calls, communicate concise messages and information to CEO and CTO
Prioritize emails and respond when necessary
Coordinate travel arrangements for the CEO and CTO, and potentially other employees if needed
Maintain various records and documents for CEO and CTO
As an Office Manager (50%)
Organize the office layout and order stationery and equipment, organise the office condition and arrange necessary repairs. Liaise with facility management vendors, including cleaning, catering and lease
Coordinate with CEO on all office equipment and needs
Be the first point of contact with regards to visitors, deliveries and incoming phone calls
Be a backup for Sales administration with regards to Sales queries, shipping and tracking of shipments and PO reviews
Assist HR in the recruitment process and onboarding process for new hires
Plan in-house or off-site team events, like parties, celebrations and conferences
Requirements for the Office and Executive Assistant (80-100%) job
Requirements
Excellent time management skills and ability to multi-task and prioritize work
Strong organizational and planning skills in a fast-paced environment
Attention to detail and problem solving skills
Strong listening and interpersonal skills
Proven experience as an Office Manager, Front Office Manager or Administrative Assistant in a fast paced international environment, ideally a start-up
Knowledge of Office Administrator responsibilities, systems and procedures
Spreadsheet and text processing proficiency (MS Excel, MS Word or Open Source equivalents) and great computer skills in general
English - Excellent written and verbal communication skills. German is a strong plus
BA degree or similar; additional qualification as an Administrative assistant or Secretary will be a plus
What we offer
Bringing a groundbreaking product from a nice technology to a market best seller is a challenging yet rewarding social and professional experience. This job is for you if you like to give meaning to your work and have a strong impact on a product and on a company.
Want to join? Please submit your application here.
Offer added/modified on June 9, 2022