C++ developer
in Zurich, Switzerland
About Distran
Who we are
Distran invented the world first ultrasonic camera, an extraordinary device able to see the sounds. What for? To see gas leaks (which emit ultrasounds) before they get dangerous to the humans or to the environment. It is not science fiction, it is already used by major industrial companies in more than 20 countries!
We are a growing team of 20 people developing, producing and selling this very sophisticated device, processing in real time about 1 Gbps.
Do you feel concerned about climate change and the protection of the environment? Do you love technology? Join us to make a decisive step in this journey!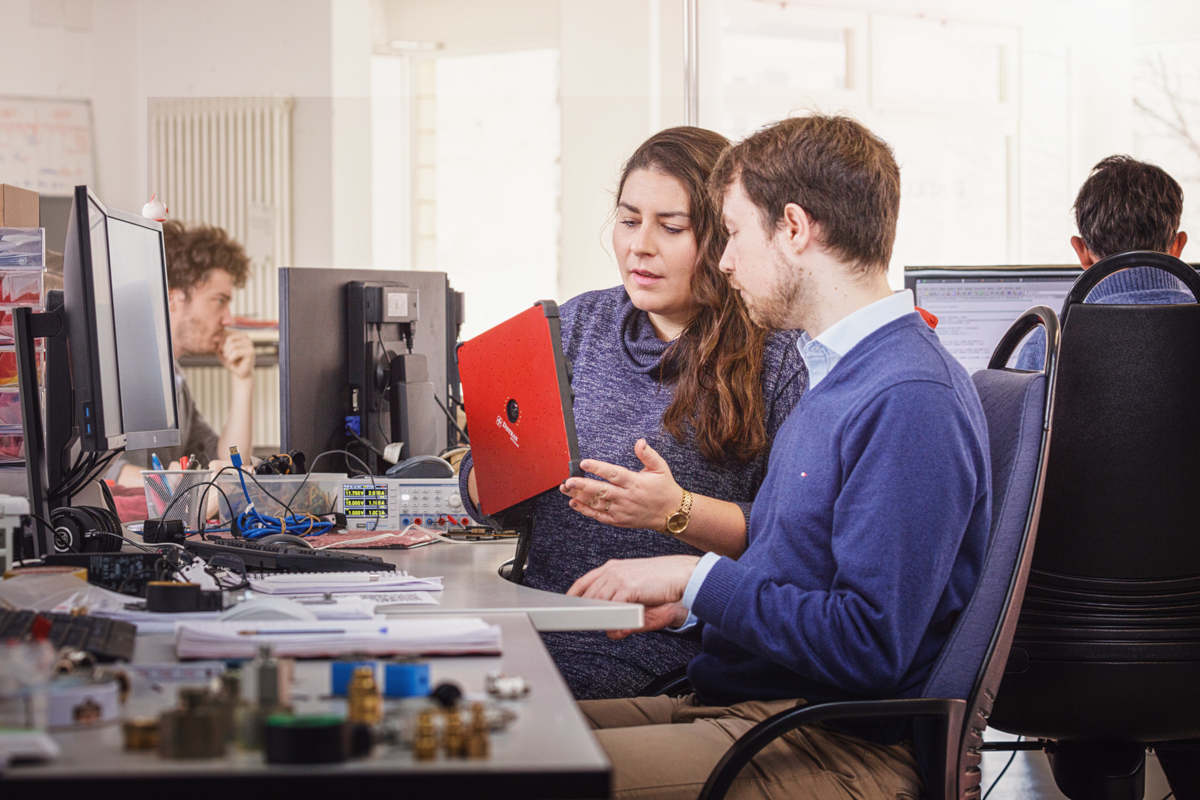 Responsibilities for the C++ developer job
Responsibilities
In the adventure of developing the world first ultrasound camera, you work on the camera and the underlying infrastructure. From the chip security to the real-time streams, the hardware components to the cloud connection, you ensure the reliability and the user friendliness of the camera. While a seasoned programmer, you are eager to learn new technologies and like to dive into large code base.
Work on the core program running on the cameras: performance optimization on ARM, modern C++, linux distributions, networking (ZMQ), Gstreamer, Kernel modules
Convert signal processing prototypes into high performance production code
Ensure the high reliability of the product
Grow the fleet management tools: managing updates, automatically detecting device failures
Participate to the team effort in code review, testing, documentation and tasks organization
Requirements for the C++ developer job
Requirements
Bachelor of Science in computer science or a related field
+3 year experience in software development
Strong knowledge of modern C++
Strong knowledge of Linux as a development environment
Excellent capabilities in debugging in complex projects
Excellent oral and written communication skills in English.
Used to code reviews, version control, continuous integration
Independent and proactive
Plus
Experience with ARM platform
Proficiency in Python
Worked with sound and video streams, GStreamer
Experience in GUI design, Qt / QML
Knowledge of OpenGL
Worked with distributed architectures, ZMQ
Ideally, experience with designing complex program architecture (eg. choosing library, etc...)
What we offer
Bringing a groundbreaking product from a nice technology to a market best seller is a challenging yet rewarding social and professional experience. This job is for you if you like to give meaning to your work and have a strong impact on a product and on a company. Joining Distran, you will receive a competitive package composed of salary and phantom shares.
Want to join? Please submit your application here.
Offer added/modified on Jan. 27, 2021