Internship - Quality data processing
in Zurich, Switzerland
About Distran
Who we are
Distran invented the world's first ultrasound camera, an extraordinary device able to see the sounds. Using powerful embedded processors, this handheld device acquires and processes in real time the signals from 124 ultrasound microphones to locate and show the origin of each sound. We design, manufacture and sell it to major industrial companies to see gas leaks (which emit ultrasounds) before they get dangerous to the humans or to the environment. NASA also uses it in the ISS to search where cabin air leaks to space.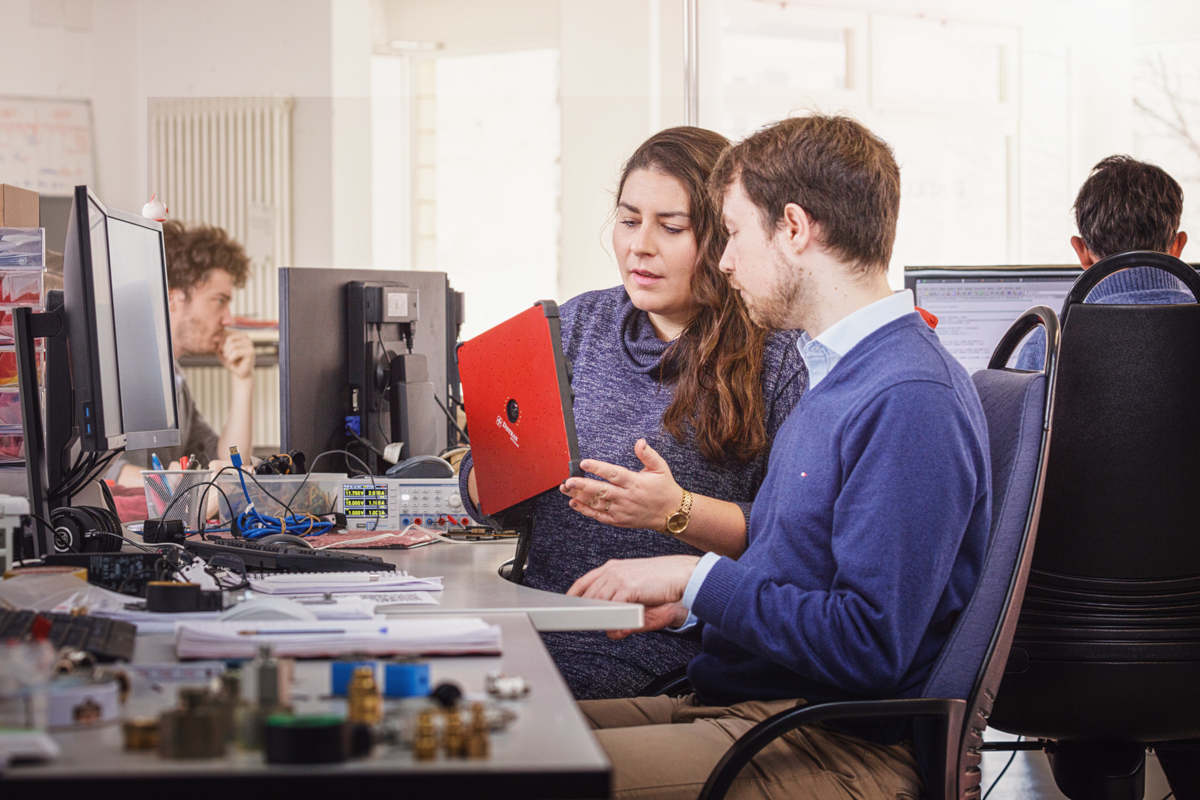 Responsibilities for the Internship - Quality data processing job
Responsibilities
Expected start date: February 2023
Monthly compensation: CHF 2,500
Location: Distran HQ, Zurich, Switzerland

It is a great challenge to design a complex product that pushes computing platforms to their limits (processing power, temperature, signal speed) and at the same time runs reliably for our demanding users. Distran built a complete infrastructure to test every product and collect logs from the field. Working autonomously among the Quality team and with the help of the Software development team , you will use your data analysis and programming skills processing this data to extract business critical information and build early failure diagnosis tools.
Be responsible for creating new and improving the existing data dashboards
Perform statistical analysis of the different failure modes and evaluate the possibility for early diagnosis
Support the technical team in the investigations of quality issues by collecting and evaluating measurement data and statistics of deviations and failures
Support root cause analysis and implementation of new preventive measures
Analyze the existing data, conduct internal audits and help with creating a device repair processing flow-chart
Review the stock of defected parts and components
Requirements for the Internship - Quality data processing job
Your profile
Very good analytical skills, structured and orderly way of working
Good command of any programming language (Python)
Basic statistics knowledge
Interest in quality and data management
You are capable of handling several projects in parallel and you do not mind small amounts of routine work.
English is the official working language of Distran. Other languages are welcome, of course!
What we offer
Bringing a groundbreaking product from a nice technology to a market best seller is a challenging yet rewarding social and professional experience. This job is for you if you like to give meaning to your work and have a strong impact on a product and on a company.
Want to join? Please submit your application here.
Offer added/modified on Nov. 16, 2022