Supply Chain and Assembly Internship
in Zurich, Switzerland
About Distran
Who we are
Distran is a fast-growing, award-winning, Swiss high technology company producing an extraordinary product: a sensor that literally sees the sounds. Our unique product is used by major global players in Oil and Gas, Chemical, Power, and even Space Exploration to detect gas leaks before they become dangerous to either humans or the environment. With strong growth in 35+ countries, our company continues to expand thanks to our amazing people passionate about innovation, climate change, and protecting the environment.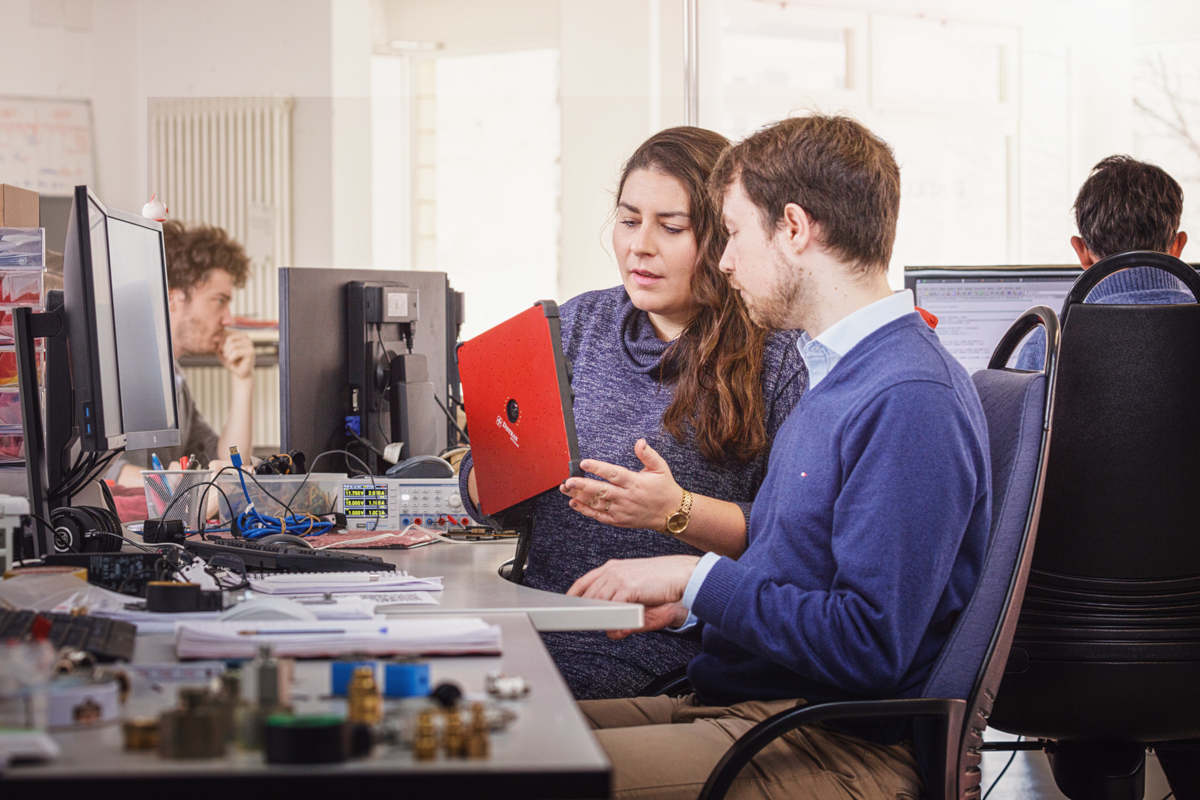 Responsibilities for the Supply Chain and Assembly Internship job
About the role
As an intern with our Supply Chain and Assembly team you will have the opportunity to make a meaningful contribution to our production processes while acquiring skills and knowledge in the field of supply chain and assembly management. You will gain an understanding and hands-on experience in managing suppliers and strategic purchases, in coordinating assembly activities and in improving production processes. More specifically, you will have the opportunity to assis with the:
Coordination of monthly production according to sales forecast
Odering process from existing supplier to ensure an stable supply of components
Managing the ERP system and keep it updated
Requirements for the Supply Chain and Assembly Internship job
Your profile
Currently pursuing a Master's degree in Engineering (Mechanical, Electrical, Industrial organization or related) or Business studies
Well-organized, independent, and proactive
Strong interpersonal skills and the ability to work collaboratively with different teams
Fluent in English (verbal and written), other European languages are a plus
What we offer
Bringing a groundbreaking product from an innovative technology to a market best seller is a rewarding social and professional experience. This job is for you if you would like to take your first steps towards a supply chain management career and if you are looking to give meaning to your work by having a strong impact on a product and on a company.
Since the establishment of our offices, our employees in Zurich are also enjoying a central location in the heart of a vibrant neighborhood of Zürich and engaging events with our small team, sponsored by us.
Want to join? Please submit your application here.
Note to agencies
Distran does not accept unsolicited resumes from any sources other than directly from a candidate. Distran will not pay a fee for any placement resulting from the receipt of an unsolicited offer, even in a situation where Distran employs the relevant candidate. Agencies must obtain advance written approval from Distran's Human Resources team to submit resumes, and then only in conjunction with a valid fully-executed agreement for service and in response to a specific job opening. Distran will not pay a fee to any Agency that does not have such agreement in place.
Offer added/modified on May 8, 2023