HR Operations Manager (60% - 80%)
in Zurich, Switzerland
About Distran
Who we are
Distran is a fast-growing, award winning, Swiss high technology company producing an extraordinary product: a sensor that literally sees the sounds. Our unique product is used by major global players in Oil and Gas, Chemical, Power and even Space Exploration to detect gas leaks before they become dangerous to either humans or the environment. With strong growth in 35+ countries, our company continues to expand thanks to our amazing people passionate about innovation, climate change and protecting the environment.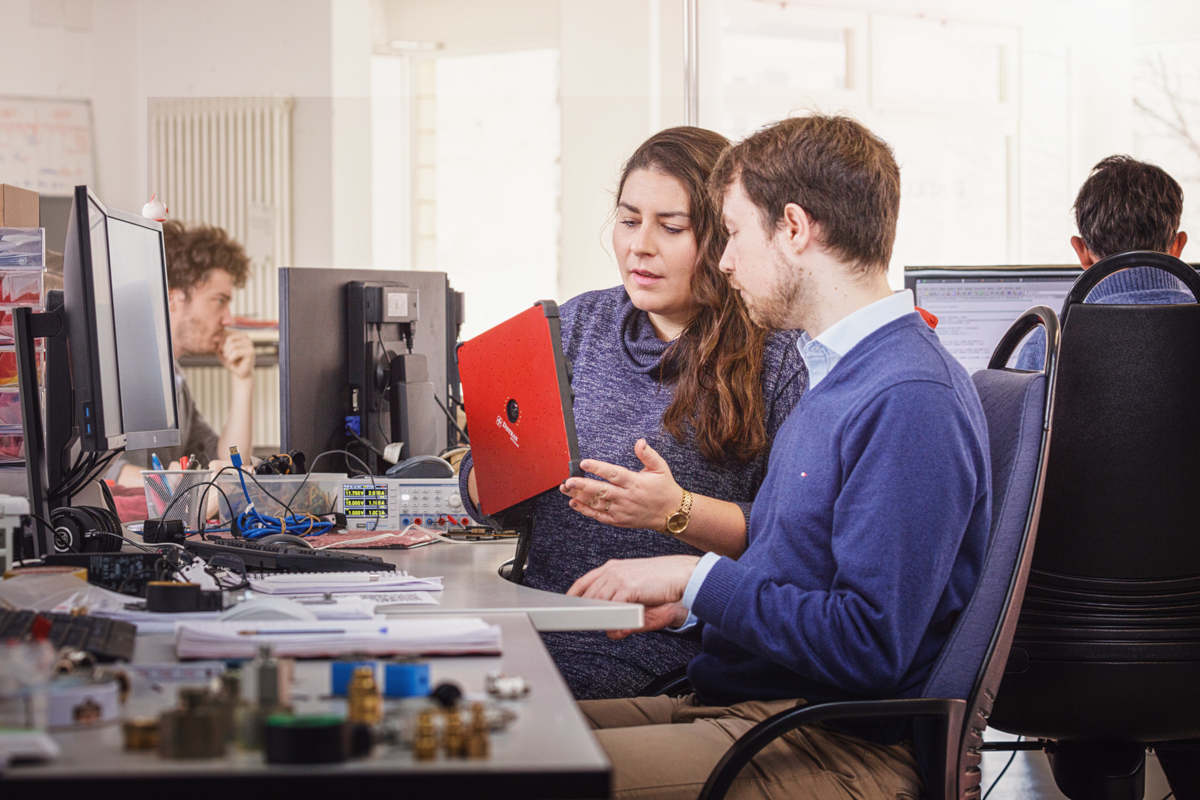 Responsibilities for the HR Operations Manager (60% - 80%) job
About the role
This role is for you if you want to immediately see the results of your efforts at a global scale as you will be directly contributing to further structure and streamline HR activities for our company in development. In this role you will work with our entities and partners abroad to establish effective and efficient work processes and solutions for our international employees, in order to deliver a positive and engaging employee experience. In the same time, you will be responsible for the Swiss HR operations activities, assisted part-time by an HR admin specialist and working closely with the HR and Talent Acquisition Manager and the Finance team.
Co-ordinate the HR processes within the full employee life cycle (from hiring to separation) with payroll agencies / employers of record for our employees based internationally.
Stay up to date on Swiss employment laws & regulations and ensures every day compliance of HR operational processes, employment contracts, etc.
Responsible to update employee company policies and where legal / compliance implications exist in Switzerland and Globally for the Distran Group eg working time, absences, etc – in liaison with HR Manager and Finance.
Manage every day Swiss HR operations related to employee life cycle (employment contracts, onboarding, registration/de-registration of employees with tax authorities and insurance companies, work permits, absences, etc).
Responsible for the payroll processing of our team of 25 Swiss based employees (together with another team member and in collaboration with Finance)
Requirements for the HR Operations Manager (60% - 80%) job
Your profile
Completed studies in HR Management or a tertiary education in HR Management
Minimum 3 years in a similar role, ideally with exposure to global employee life cycle processes in an international organization
In-depth knowledge of Swiss employment law
Experience in operating an HR IS software (SuccessFactors, Workday, Abacus, etc)
Good Microsoft Excel and Word skills
German and English, fluent/ C2 level, are mandatory, both writing and speaking. Fluency in French is highly desirable.
What we offer
Growing a team and an engaging work place that bring a ground breaking product to a market best seller is a rewarding social and professional experience. This job is for you if you like to give meaning to your work and have a strong impact on a company and on your continued professional growth. Since the establishment of our offices our employees are also enjoying:
A flexible work environment with remote working days
Competitive compensation package
A central location in the heart of a vibrant neighborhood of Zürich
Engaging and weekly lunches with our small team, sponsored by us – we do like our food over here!
Want to join? Please submit your application here.
Note to agencies
Distran does not accept unsolicited resumes from any sources other than directly from a candidate. Distran will not pay a fee for any placement resulting from the receipt of an unsolicited offer, even in a situation where Distran employs the relevant candidate. Agencies must obtain advance written approval from Distran's Human Resources team to submit resumes, and then only in conjunction with a valid fully-executed agreement for service and in response to a specific job opening. Distran will not pay a fee to any Agency that does not have such agreement in place.
Offer added/modified on Dec. 30, 2022