Embedded Software Engineer
in Zurich
About Distran
Who we are
We are a growing team of 18 people developing an extraordinary product: a device able to see the sounds. What for? To see gas leaks (which emit ultrasounds) before they get dangerous to the humans or to the environment. It is not science fiction, it is already used by major industrial companies in more than 20 countries!
Do you feel concerned about climate change and the protection of the environment? Do you love high technology? Join us to make a decisive step in this odyssey!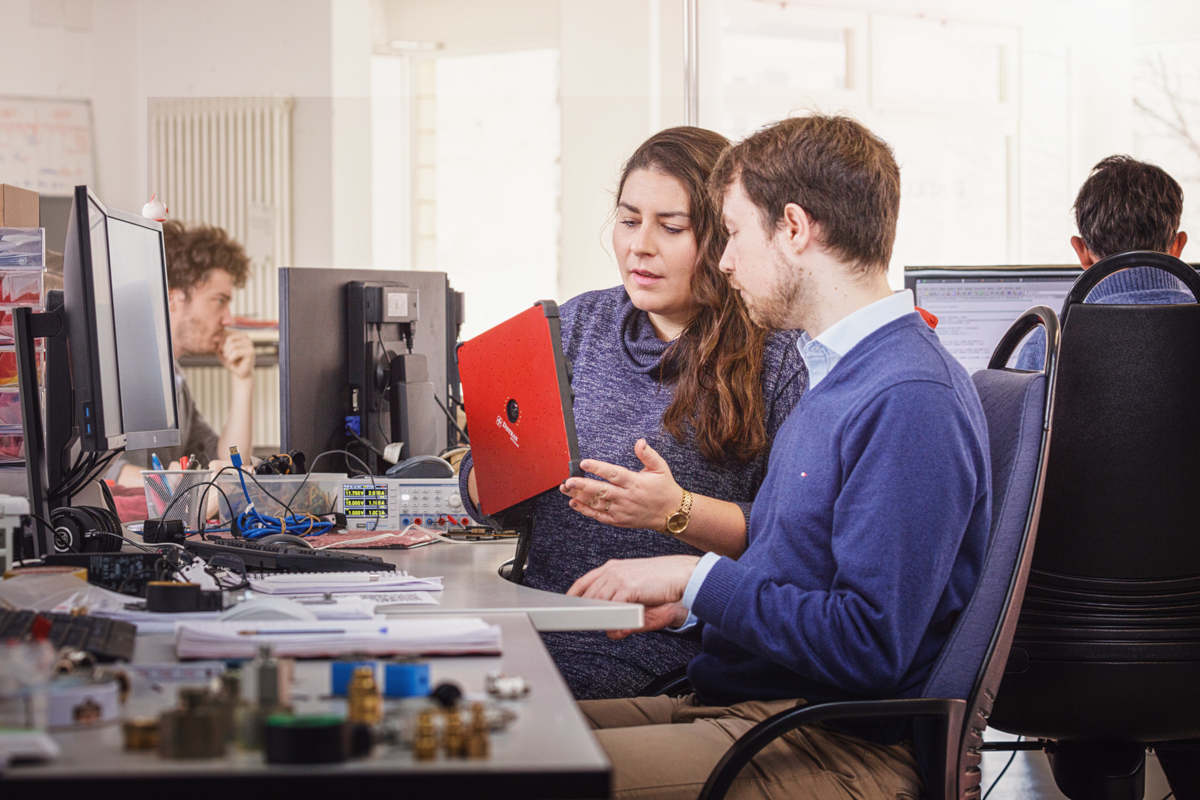 Responsibilities for the Embedded Software Engineer job
Responsibilities
Your main tasks are to improve our existing product middleware (new functions, better manufacturability, reliability) and to ease the tenfold increase of our production within the next twelve months. Specifically, you will work on embedded OS, peripheral, on-the-field update deployment. Very autonomous, you are comfortable to solve complex technical problems (esp. electronics, firmware debugging...) as well as to interact smoothly with the rest of the team and with external consultants. In our fast paced environment, you are eager to learn new things and go outside of your zone of comfort.
Design, implement and test all firmware and middleware in our systems, from early prototype to full deployment
Interact with the hardware and software team
Work very autonomously, while documenting your work
Requirements for the Embedded Software Engineer job
Requirements
Excellent knowledge of hardware architectures
Used to find information within thousand of pages of documentation
Excellent skills Linux or any other POSIX OS
Excellent skills in C++
Get-the-things-done mentality
Plus
MSc in electronics or related field
Knowlege in Verilog
Worked previously in a start-up
What we offer
Bringing a groundbreaking product from a nice technology to a market best seller is a challenging yet rewarding social and professional experience. This job is for you if you like to give meaning to your work and have a strong impact on a product and on a company. Joining Distran, you will receive a competitive package composed of salary and phantom shares.
Want to join? Please submit your application here.
Offer added/modified on Aug. 2, 2020