Customer Support Engineer
in Zurich, Switzerland
About Distran
Who we are
We are a growing team of 18 people developing an extraordinary product: a device able to see the sounds. What for? To see gas leaks (which emit ultrasounds) before they get dangerous to the humans or to the environment. It is not science fiction, it is already used by major industrial companies in more than 20 countries!
Do you feel concerned about climate change and the protection of the environment? Do you love high technology? Join us to make a decisive step in this odyssey!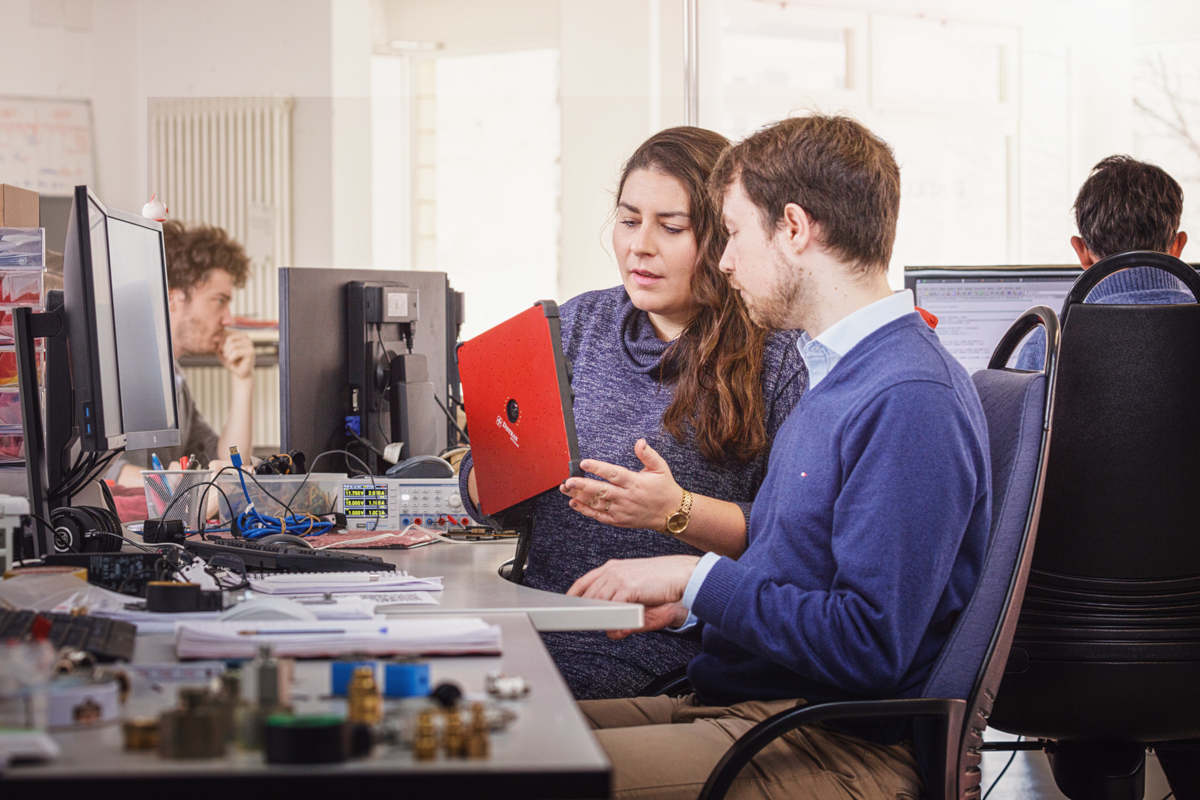 Responsibilities for the Customer Support Engineer job
Responsibilities
For this position we are looking for an empathetic and technically skilled person to effectively train our customers and provide them with support when needed.
Responsible for customer product training, either at customer's site or remotely.
Assure responsive telephone, videocall or email customer support and diagnostic.
In charge of the training material, including written, presentation and videos.
Continuous improvement of training materials.
Responsible to manage the company's assets provided such as User Manuals, FAQ's, inventory of parts etc.
Support in writing white papers, journal publications, technical competitions, journal publications.
Gather and summarize information collected at customer site about our product performance as well as operational market intelligence
Requirements for the Customer Support Engineer job
Requirements
Bachelor's or Master's degree in Engineering, Electronics, Physics, Chemistry or related.
Driven by helping others. Customer faced orientation. Previous experience in technical customer support is an advantage.
Excellent technical writing skills. Previous technical and/or scientific publications are beneficial.
Ability to prepare technical presentations.
Excellent verbal communication skills – effective communicator.
Technical training or teaching experience.
Interpersonal skills- ability to interdisciplinary work across all levels, functions and regions.
Good organization skills and flexibility- ability to work under pressure and handle multiple tasks with different priorities to cope with deadlines and competing demands.
Language: fluent in English and German (verbal and writing), Italian is a plus.
Willingness to frequently travel abroad.
Driving license.
What we offer
Bringing a groundbreaking product from a nice technology to a market best seller is a challenging yet rewarding social and professional experience. This job is for you if you like to give meaning to your work and have a strong impact on a product and on a company. Joining Distran, you will receive a competitive package composed of salary and phantom shares.
Want to join? Please submit your application here.
Offer added/modified on July 6, 2021