Country Manager USA
in Houston, Texas, USA
About Distran
Who we are
Distran is a fast-growing, award winning, Swiss high technology start-up producing an extraordinary product: a sensor that literally sees the sounds. Our customers use them to detect gas leaks (which emit ultrasounds) before they become dangerous to either humans or the environment. It is not science fiction, it is already used by major industrial in 35+ countries. Our customers are mainly from the energy, chemicals and space exploration sectors.
Are you concerned about climate change and protecting the environment? Do you love cutting edge technology? Then join Distran, and become part of our global and international team of 30+ members to take a decisive step on this odyssey!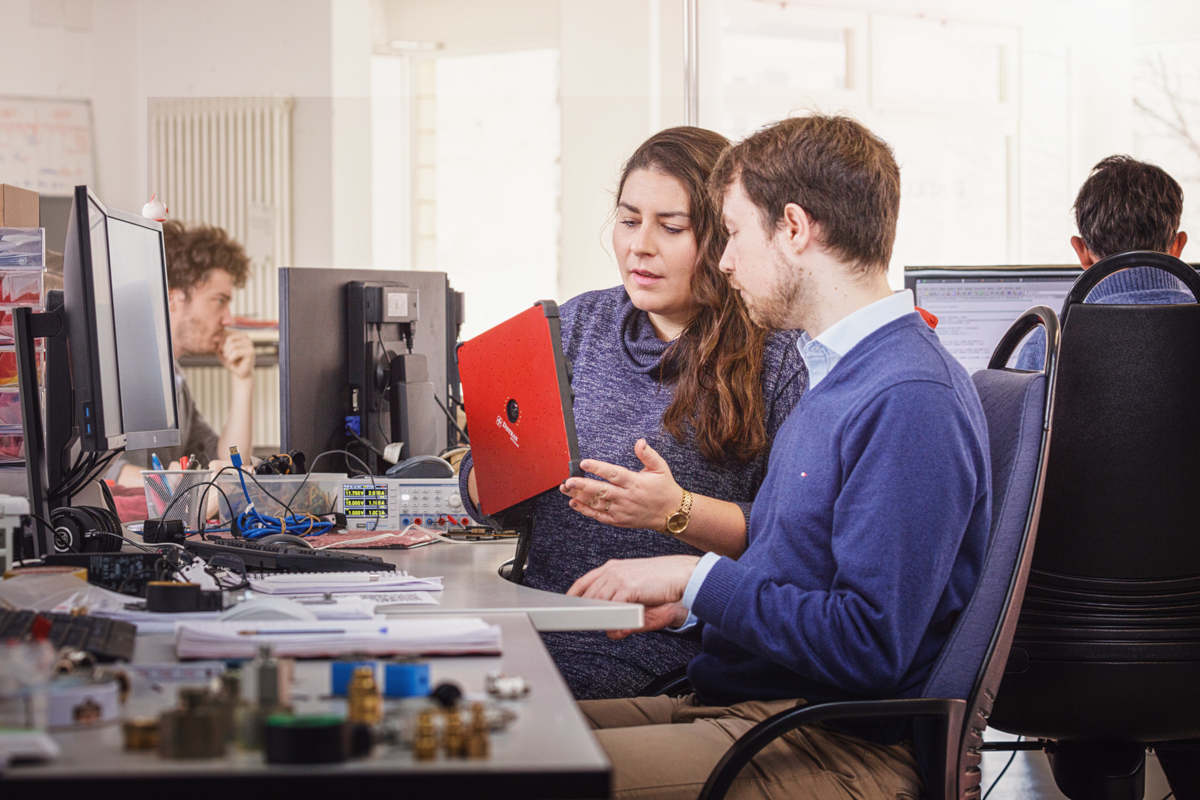 Responsibilities for the Country Manager USA job
Responsibilities
As the Country Manager USA for Distran, your responsibilities will include (but will not be limited to):
Establishment of a branch office in Texas – other locations to be discussed. Set-up a small office, contracts...
Open, develop and retain relationships with key accounts in the industry, in particular oil and gas, chemistry and power generation.
Representing Distran and developing the US market, leading a small team. Active sales acquisition with focus on opening, retaining and developing Key Accounts
Hire and train Business Development Managers within 12 months
Plan, organize and implement marketing actions together with Head office
Preparation of offers, general sales administration
Requirements for the Country Manager USA job
Requirements
Entrepreneurial, "get the job done" mindset: you will be the employee Number 1 in the US!
Experience in hiring, developing and working with channel partners in a similar industry
BSc or MSc Engineering Degree (Technical/Instrumentation/Mechanical) or similar background with further education in Sales & Marketing preferred
Working experience in Oil & Gas preferably, exposure to Chemistry and/or Power Plants is also valued
At least 5 years experience in a similar position in an SMB , or start-up environment, selling of CAPEX equipment, Non Destructive Testing (NDT) or similar goods like measuring devices
Experience in managing a small sales team in a SMB or start-up incl. administration and HR aspects
Proven ability to work under pressure including the ability to cope with deadlines, multiple tasks, and competing demands
Ability to approach different client levels, doing presentations and making on-site technical demos and trainings
Excellent communicator, multi tasking skills, able to build relationships
Persuasive, independent, at ease in developing trust and negotiations
Self-starter, autonomous
Enthusiastic about promoting, Safety and Environment protection solutions
Leading skills - ability to lead, inspire and motivate a team, providing clear direction and constructive feedback
Language: fluent in English (verbal and writing), Spanish is a plus
Good computer skills, familiarity with CRM platforms
Residence in the USA, preferably in Texas
Willingness to travel in the US (at least 50%) and from time to time abroad (typically Switzerland)
Driving license
What we offer
Bringing a groundbreaking product from a nice technology to a market best seller is a challenging yet rewarding social and professional experience. This job is for you if you like to give meaning to your work and have a strong impact on a product and on a company. Joining Distran, you will receive a competitive package composed of salary and phantom shares.
Want to join? Please submit your application here.
Offer added/modified on March 8, 2022