Application Training Engineer
in Germany
About Distran
Who we are
Distran is a fast-growing, award winning, Swiss high technology company producing an extraordinary product: a sensor that literally sees the sounds. Our unique product is used by major global players in Oil and Gas, Chemical, Power and even Space Exploration to detect gas leaks before they become dangerous to either humans or the environment. With strong growth in 35+ countries, our company continues to expand thanks to our amazing people passionate about innovation, climate change and protecting the environment.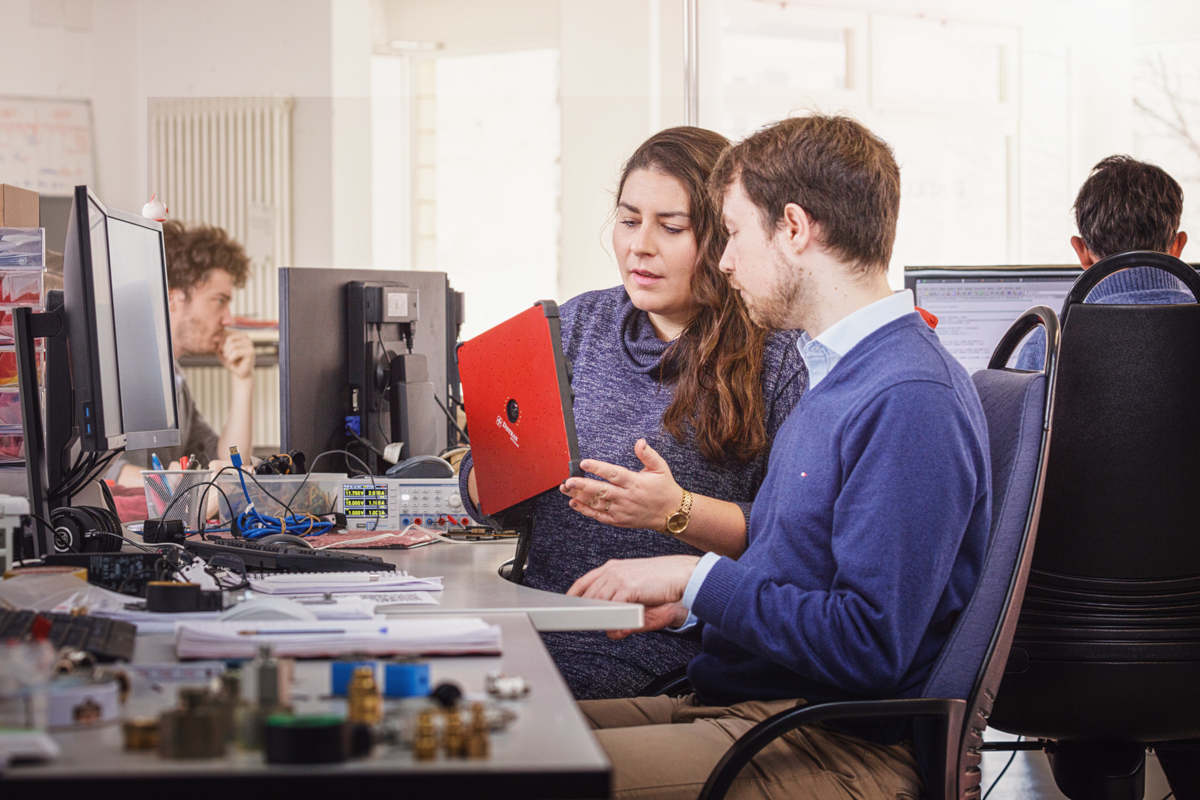 Responsibilities for the Application Training Engineer job
About the role
Due to strong growth in several territories and due to expansion in our customer base, we are looking for a colleague to join us as Application Training Engineer. The role will focus on maintaining and increasing customer satisfaction and experience with the Distran products in the after-sales process, by implementing an effective delivery of customer training and technical support
The colleague can be based either in Zürich, Switzerland or working remotely in home office from France or Germany, with regular travel to customer sites.
In this role, you will:
Ensure technical training programs fit the needs of the customers – asses specific questions/ needs and create or adapt the necessary training methods, materials and processes.
Organize and conduct internal and external product trainings to customers, sales organization and distributors, either at customer's site or remotely.
Develop new training materials (presentations, manuals or videos) and further improve existing ones.
Follow up with customer to assess utilization of cameras and to assess further needs, and thus ensuring a higher level of customer satisfaction.
Managing technical documentation such as User Manuals, Start Guides or FAQ's.
Gather information collected at customer site about product performance as well as operational market intelligence.
Assure technical support to customers.
Requirements for the Application Training Engineer job
Your profile
Graduated with a Bachelor's or Master's degree in Engineering, Electronics, Physics, Chemistry or related.
Previous experience in technical customer support is an advantage.
Good technical writing skills. Previous technical and/or scientific publications are beneficial.
Technical training or teaching experience is highly desirable.
Ability to interdisciplinary work across all levels, functions, and regions.
Driven by helping others, customer-focused and a problem solver.
Composure, and ability to deal with customer complaints in a diplomat way.
Good organization skills and flexibility- ability to work under pressure and handle multiple tasks with different priorities to cope with deadlines and competing demands.
Languages: fluent in English and German. The colleague can be based either in Zürich, Switzerland or working remotely in home office from France or Germany, with regular travel to customer sites.
Willingness to travel approximately 40% of the time.
Driving license.
What we offer
Bringing a ground breaking product from a nice technology to a market best seller is a rewarding social and professional experience. This job is for you if you like to give meaning to your work and have a strong impact on a product, on a company and on your professional growth.
Thanks to the support offered in your role by highly experienced and established global teams in Sales, Marketing as well as in Customer Training and Support, you will be able to solve real customer needs while having exposure to multiple customers and industries and while working with hi-tech technology.
Besides a competitive package, you will have the opportunity to grow with the company or in a further role in Sales, Product Management, Product Marketing as well as in Training and Development. Since the establishment of our offices, our employees in Zürich are also enjoying:
A flexible work environment with remote working days
Competitive compensation package
A central location in the heart of a vibrant neighborhood of Zürich
Engaging and weekly lunches with our small team, sponsored by us – we do like our food over here!
Want to join? Please submit your application here.
Note to agencies
Distran does not accept unsolicited resumes from any sources other than directly from a candidate. Distran will not pay a fee for any placement resulting from the receipt of an unsolicited offer, even in a situation where Distran employs the relevant candidate. Agencies must obtain advance written approval from Distran's Human Resources team to submit resumes, and then only in conjunction with a valid fully-executed agreement for service and in response to a specific job opening. Distran will not pay a fee to any Agency that does not have such agreement in place.
Offer added/modified on Feb. 21, 2023